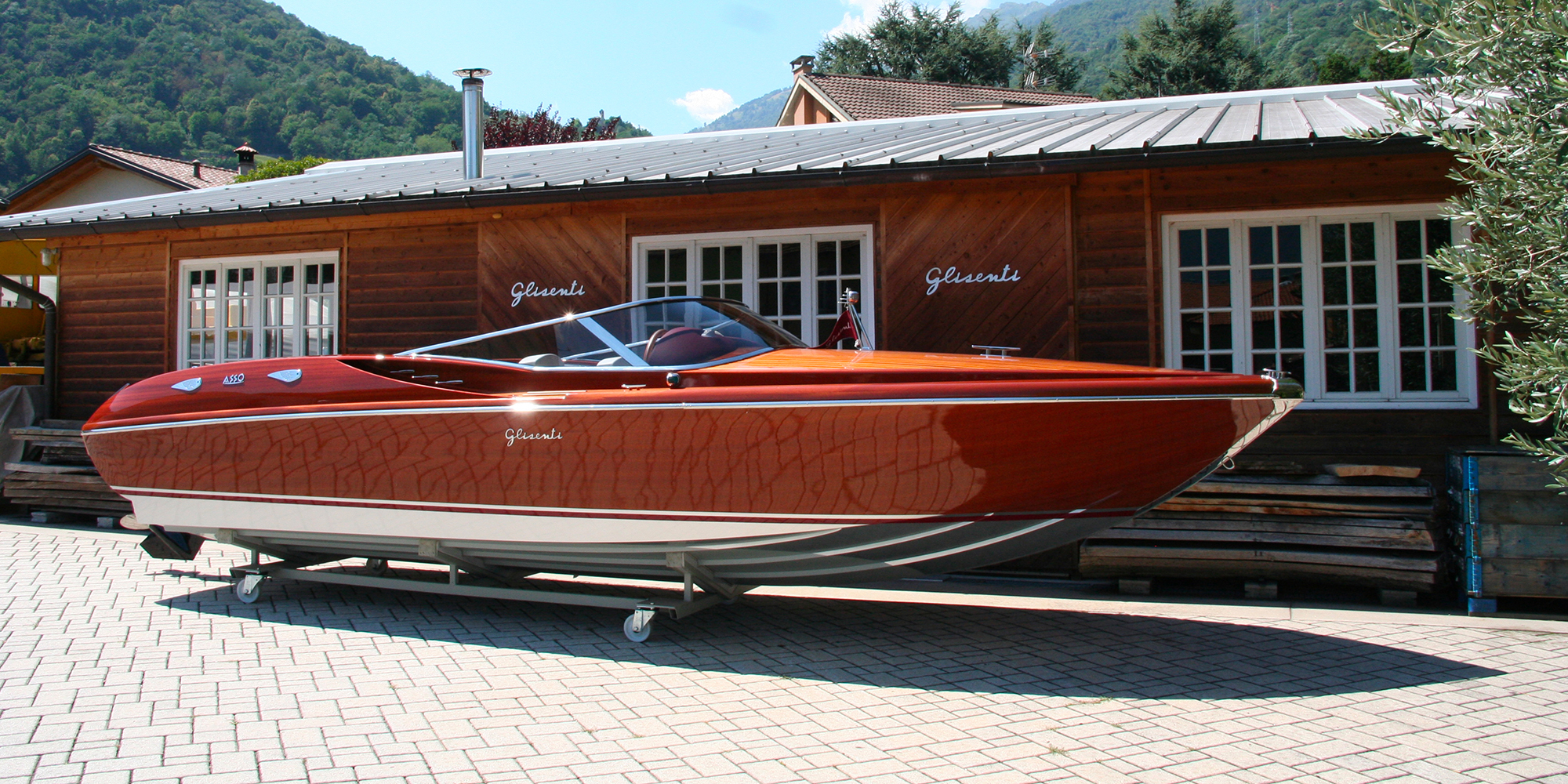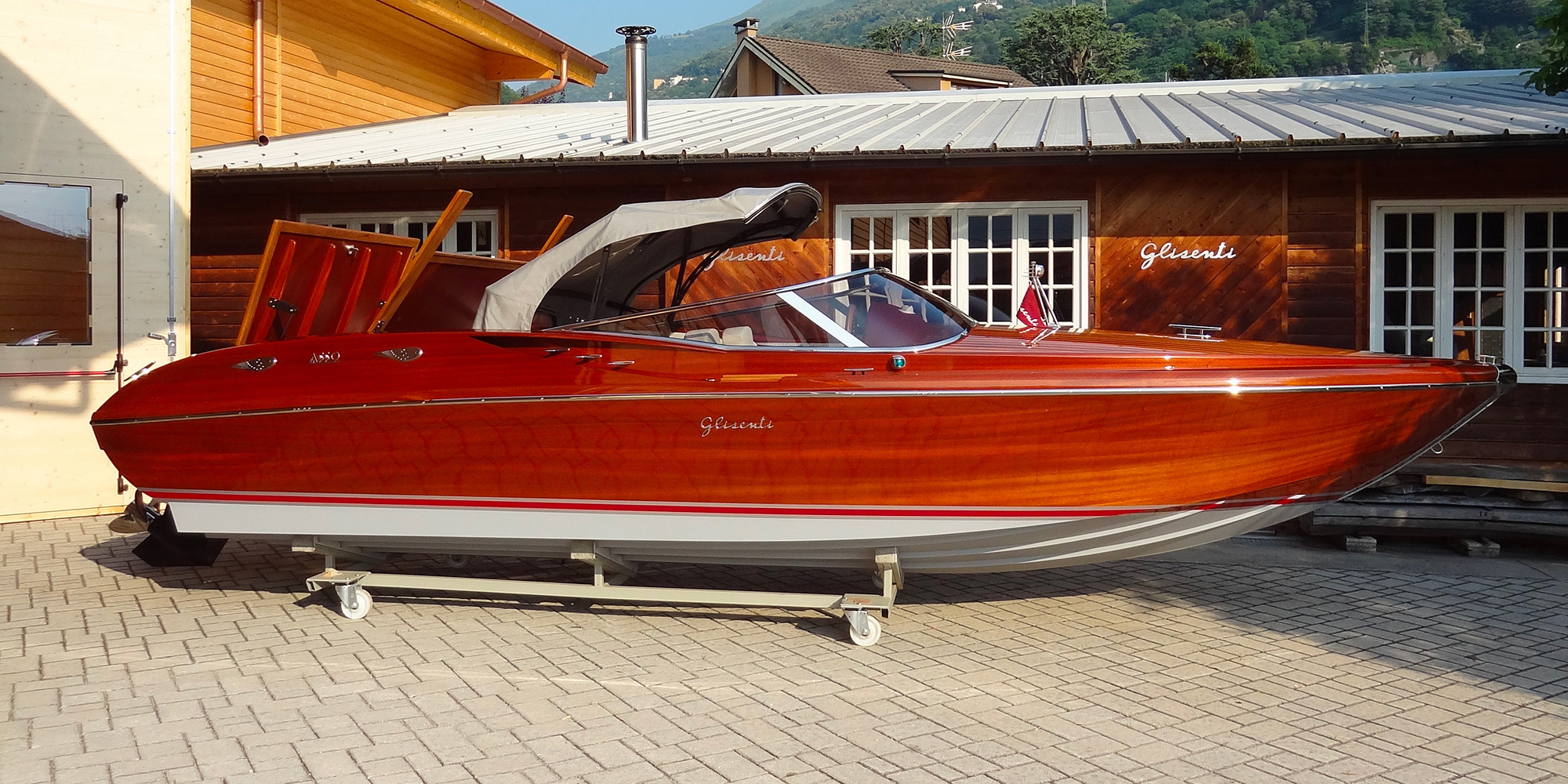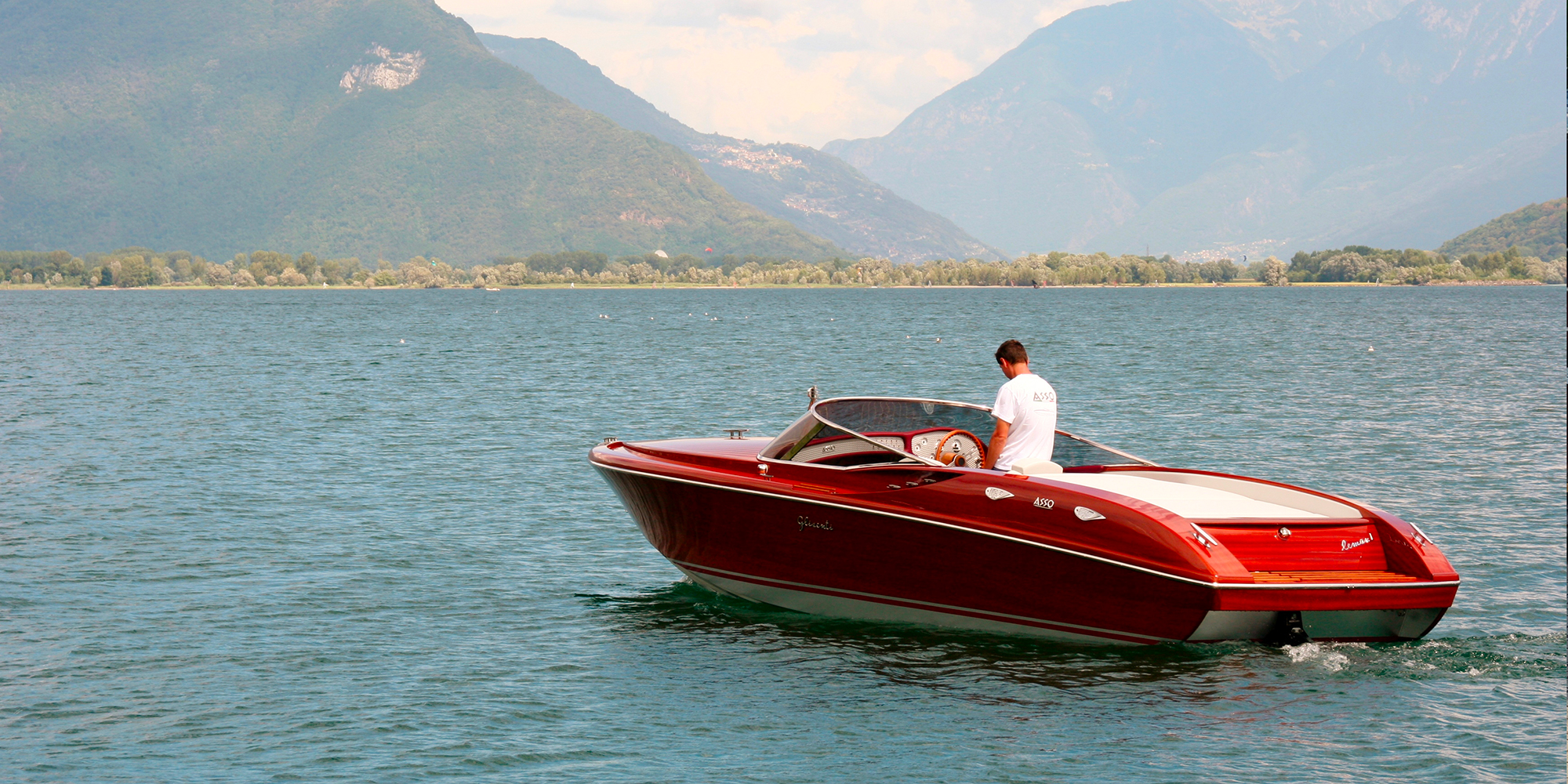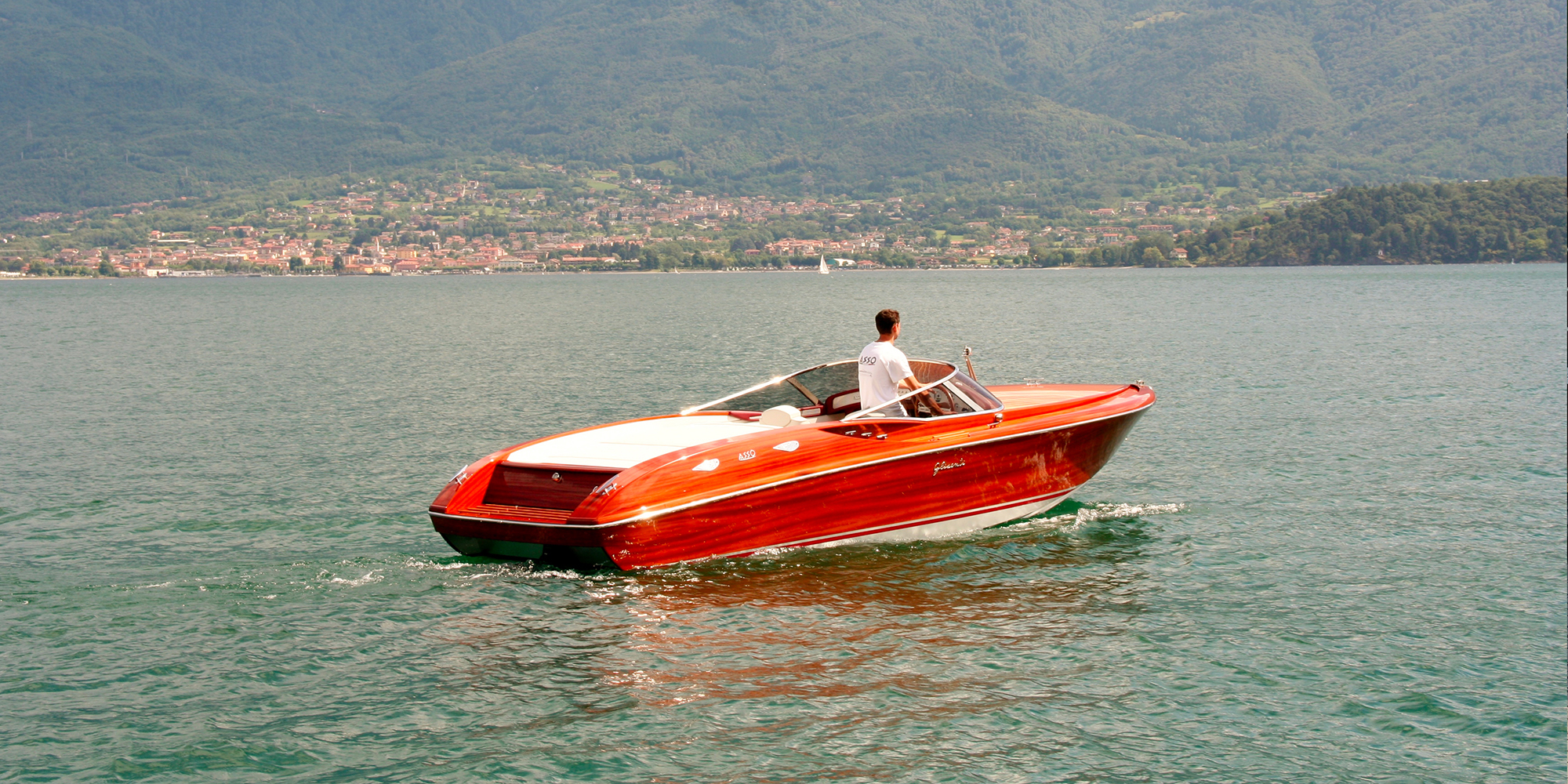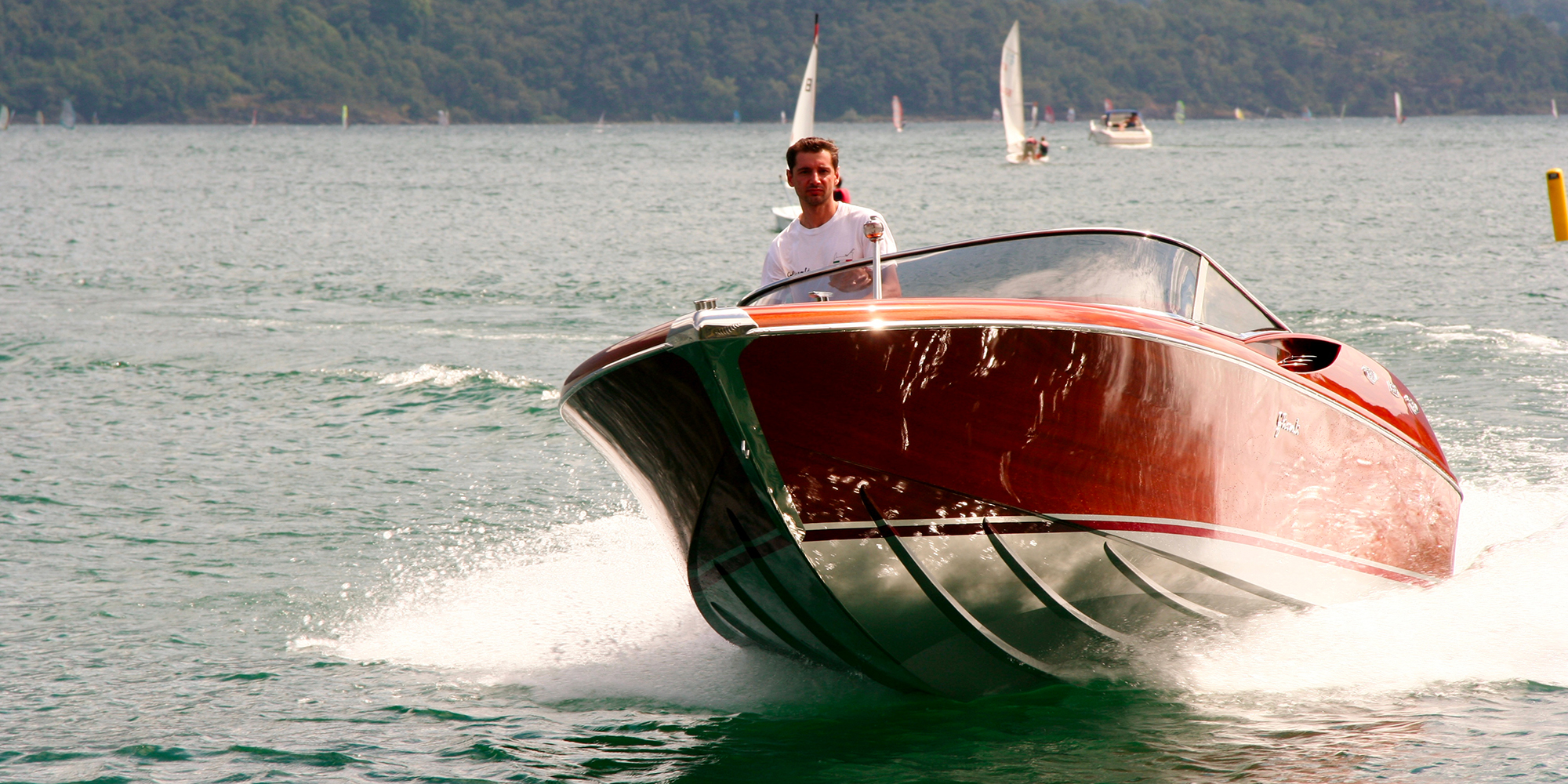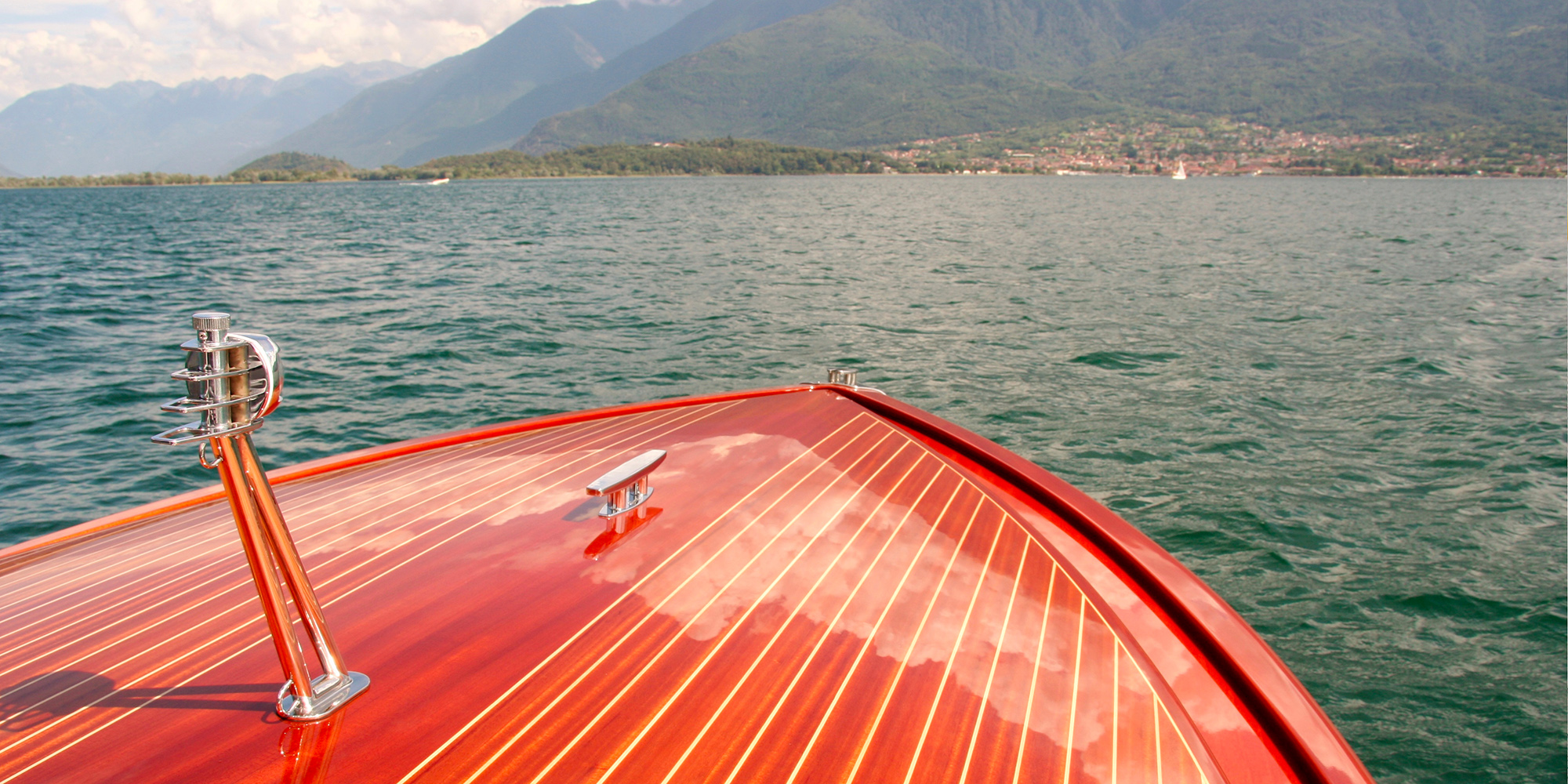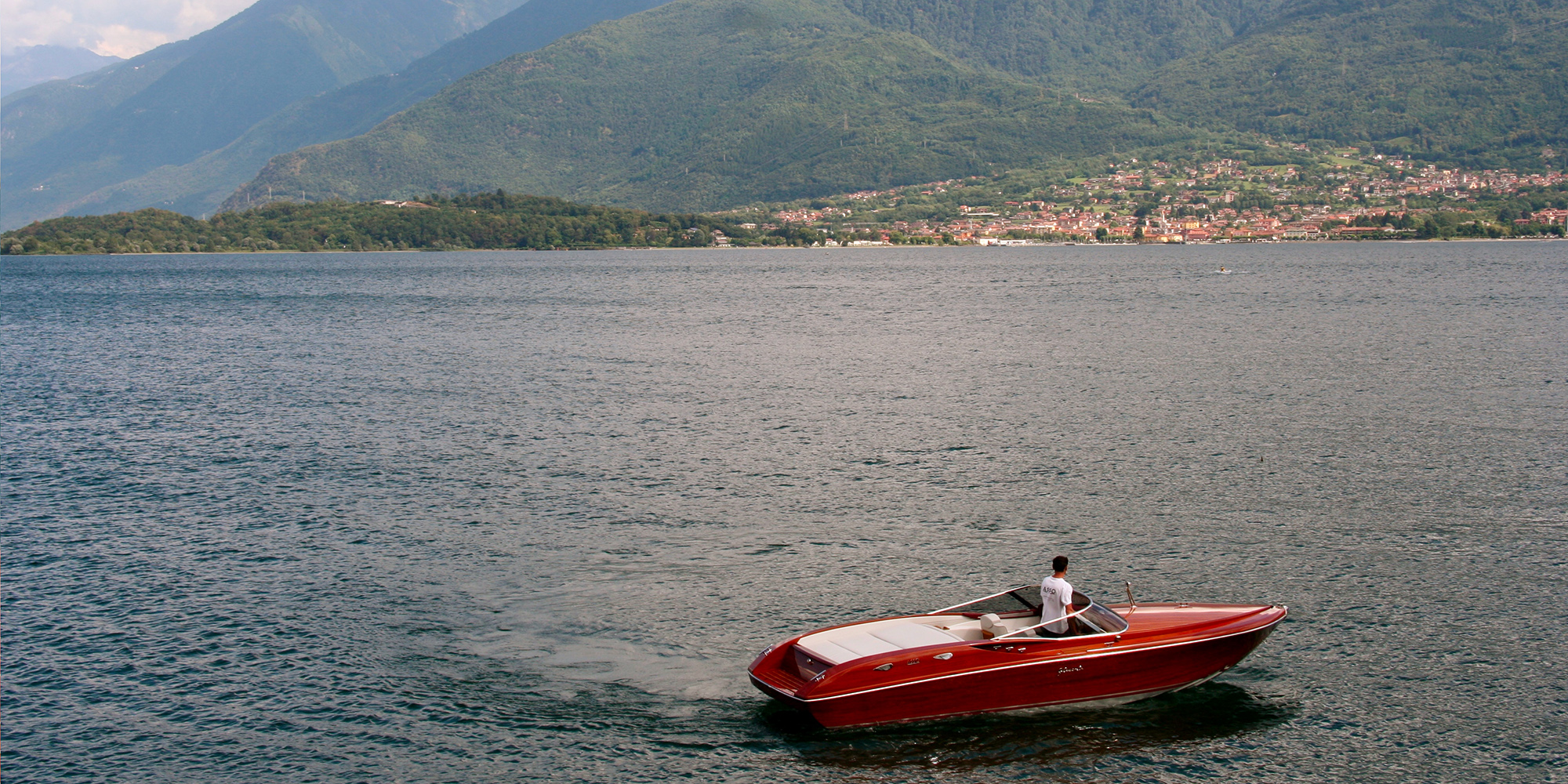 This runabout vessel has a modern, innovative design, high-tech features and a spirit built from illustrious, traditional materials. Perfect for day cruises, it is quicker and more comfortable than a standard wooden boat.
The careful design of the hull means it can plane at below 2000 RPM (with petrol motors), and at this pace the lack of noise and turbulence means you can chat without difficulty while you sail. However, at full throttle Asso can reach sixty knots in just a few seconds. It easily holds six people, thanks to two comfortable chairs, a sofa, a large sun lounger and a small cabin.
Its refined design, made of vacuum-glued, laminated mahogany and varnished to perfection, ensures it will require less maintenance than older boats. Ideal as a tender for large yachts or as an exclusive taxi boat, its versatility is one of its strong points.
TECHNICAL
length: from 7 to 8 mt
motorization: at your choosing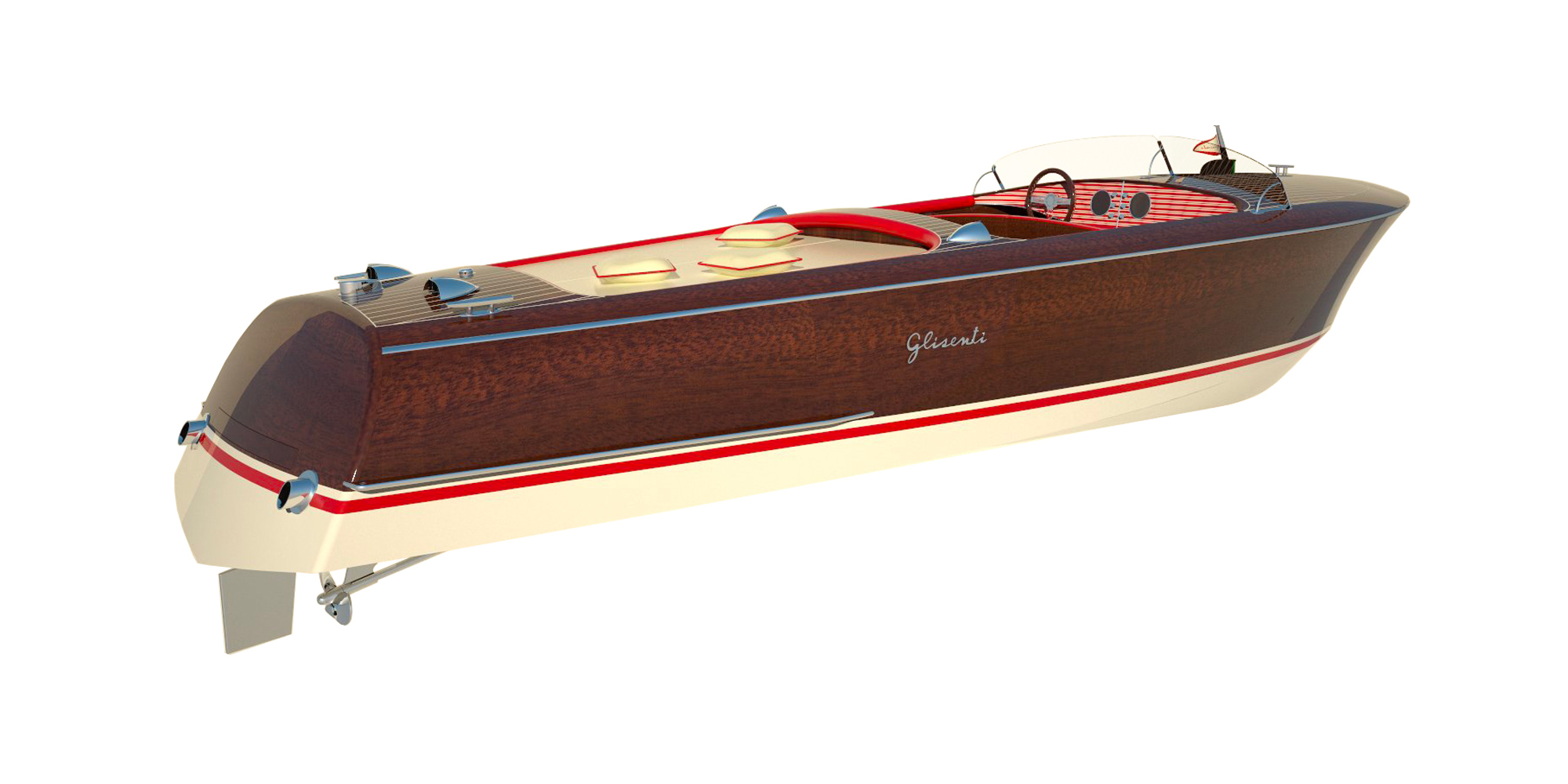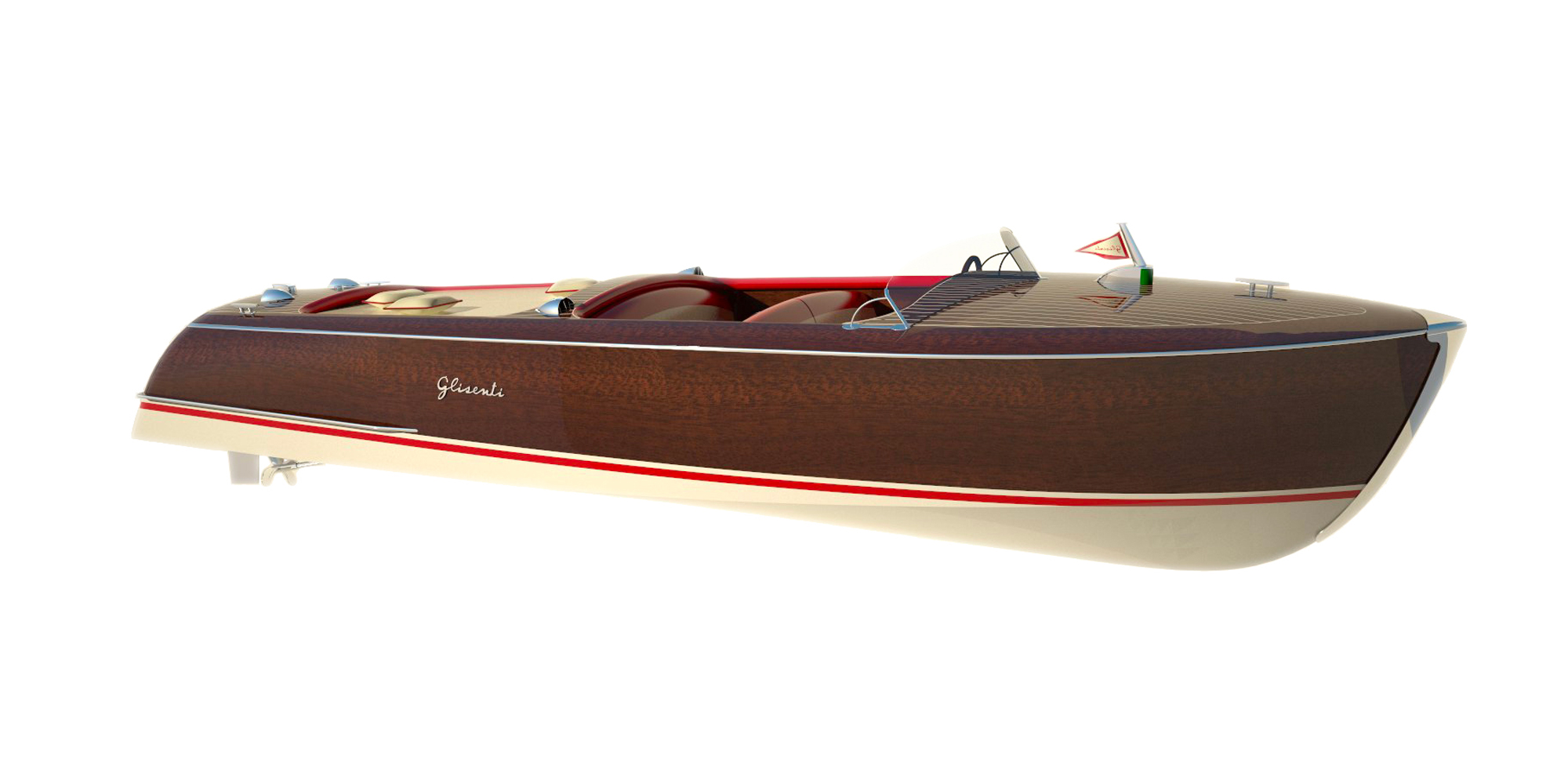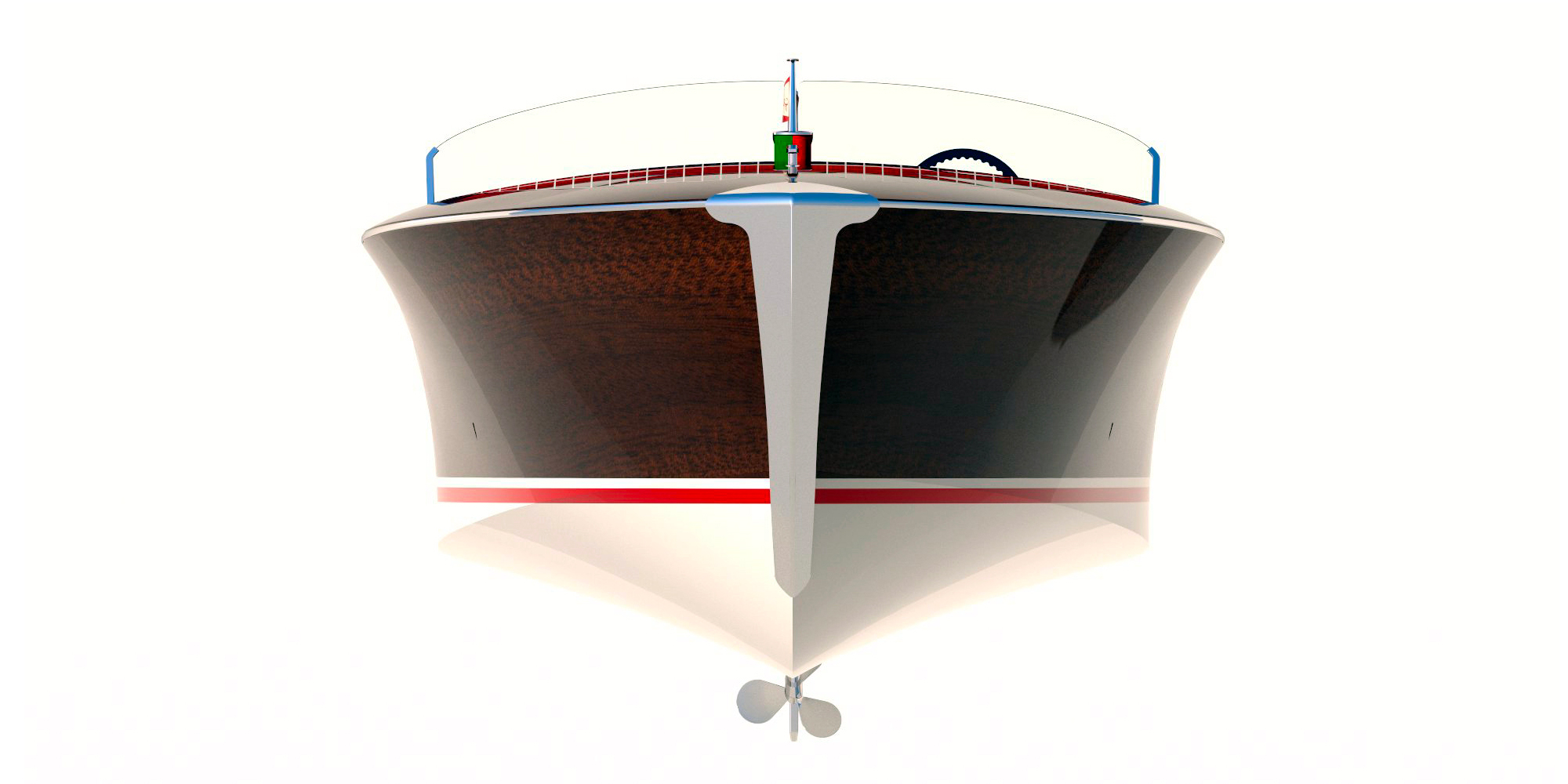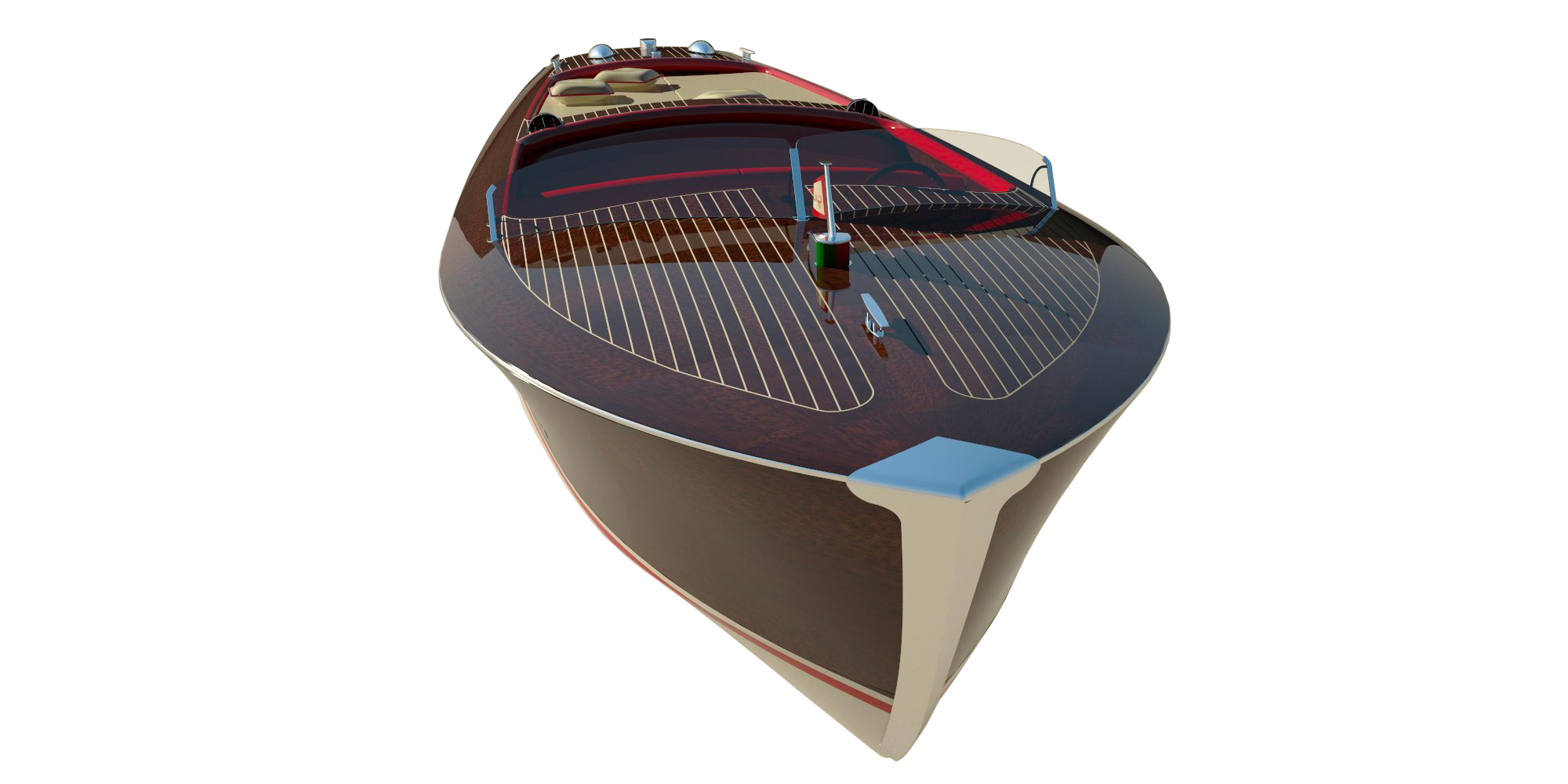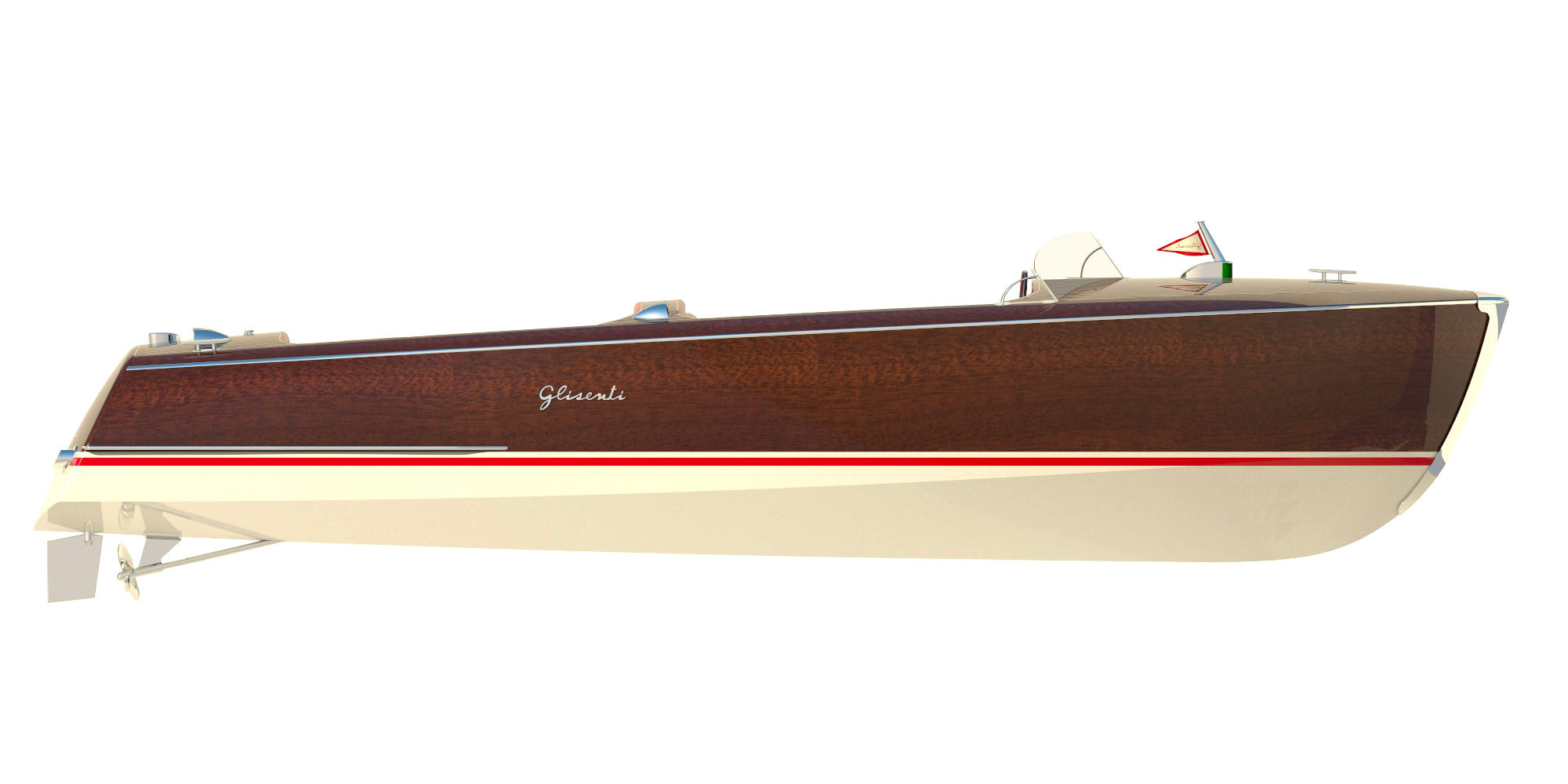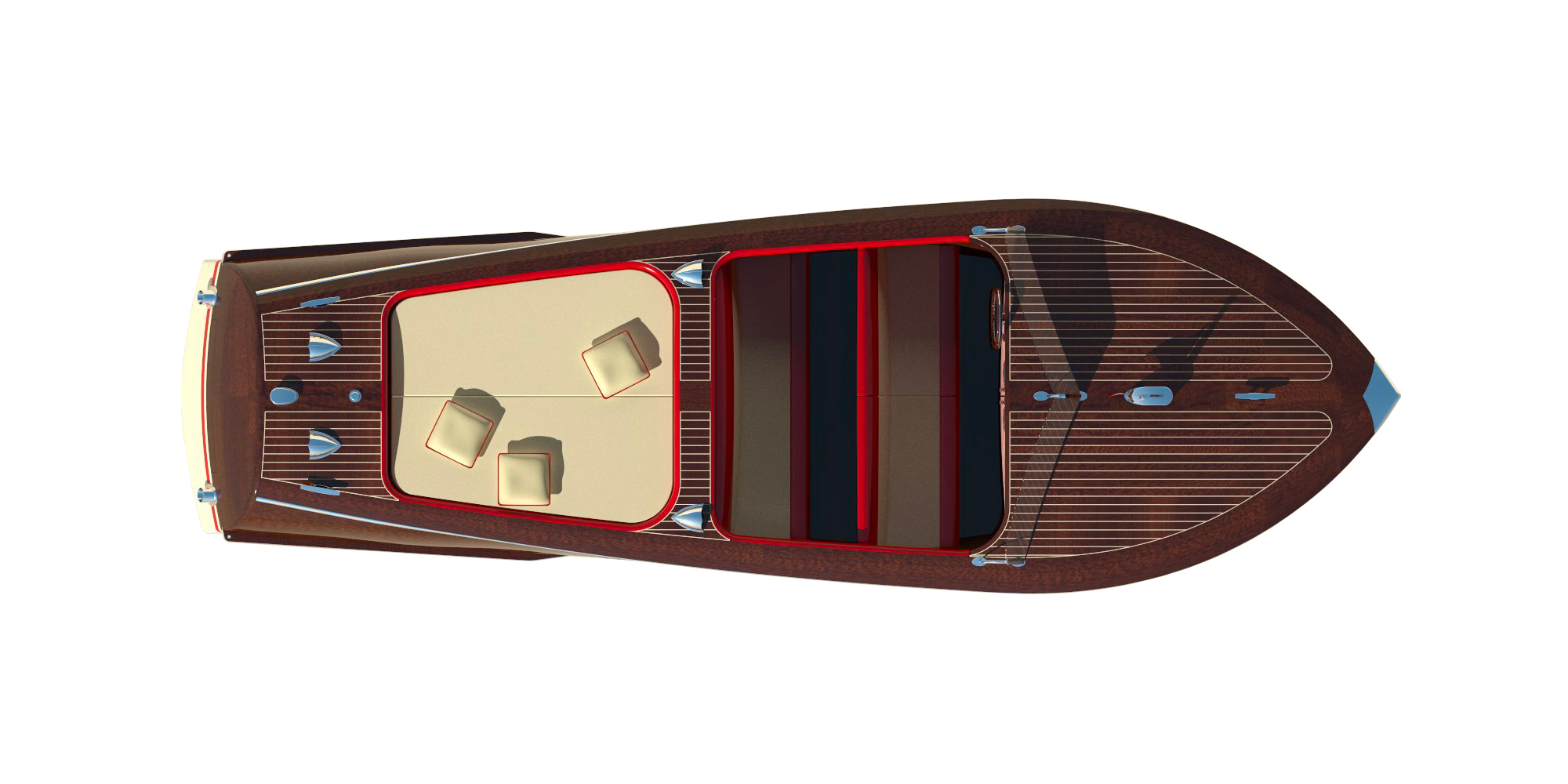 A classic design, for whom like us love 50s' boats.
The stark bow is balanced by a rounded and smooth stern. 
Simple lines are enriched by the attention to details and perfect finishings hide a performing and modern hull.
Moschettiere is available with two engines and in a lightest version, with one engine, easier to be carried.
The deck could be closed for the most conservative enthusiasts, or could be open to use it as a wide sundeck.
The folding bathing platform, which is hiding in the transom, simplify boarding and landing operations and let you go swimming and go up again in full safety.
TECHNICAL
length: 8 mt
width: 2.50 mt
motorization: 2 x 250 hp – 1 x 425 hp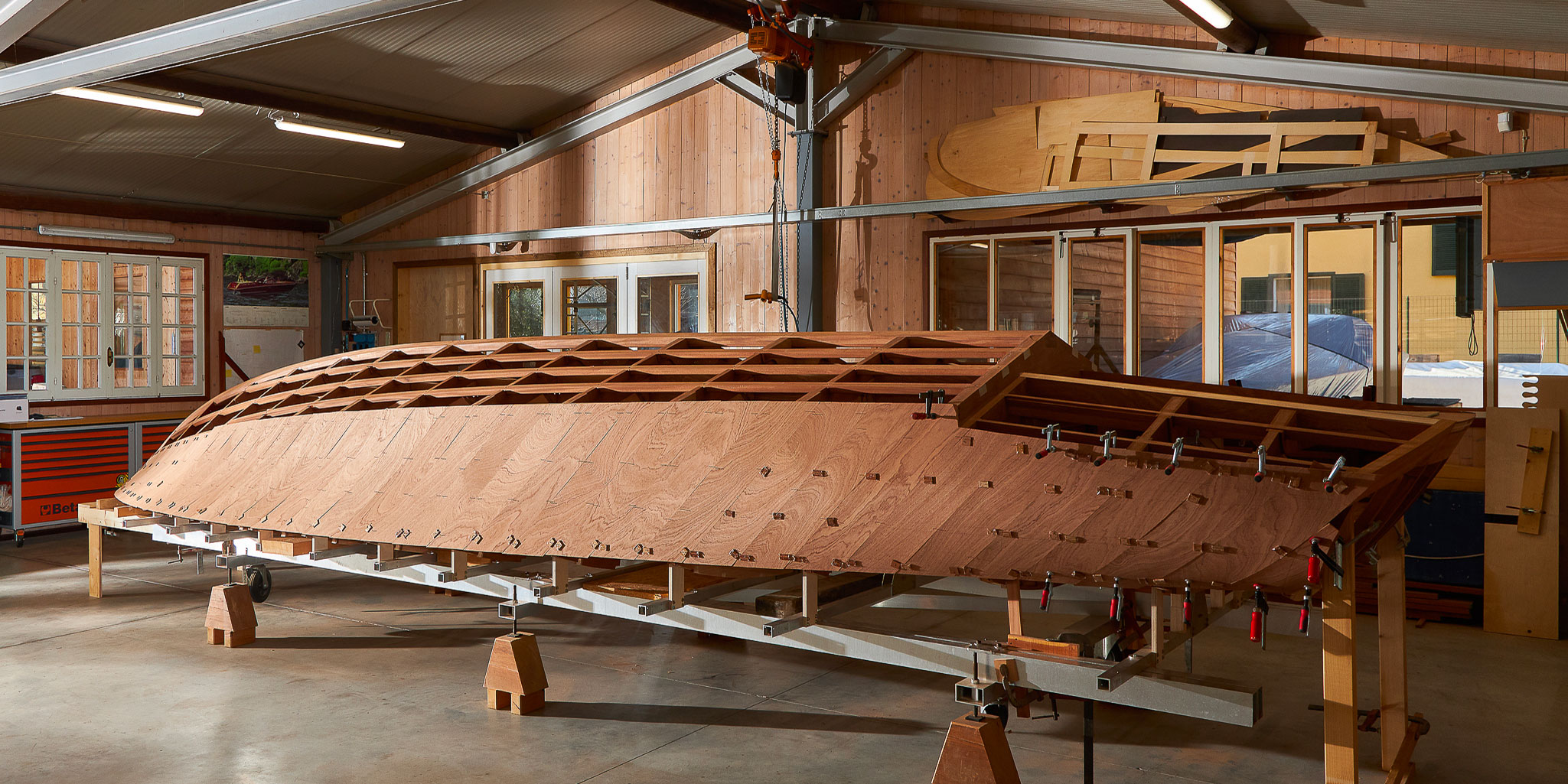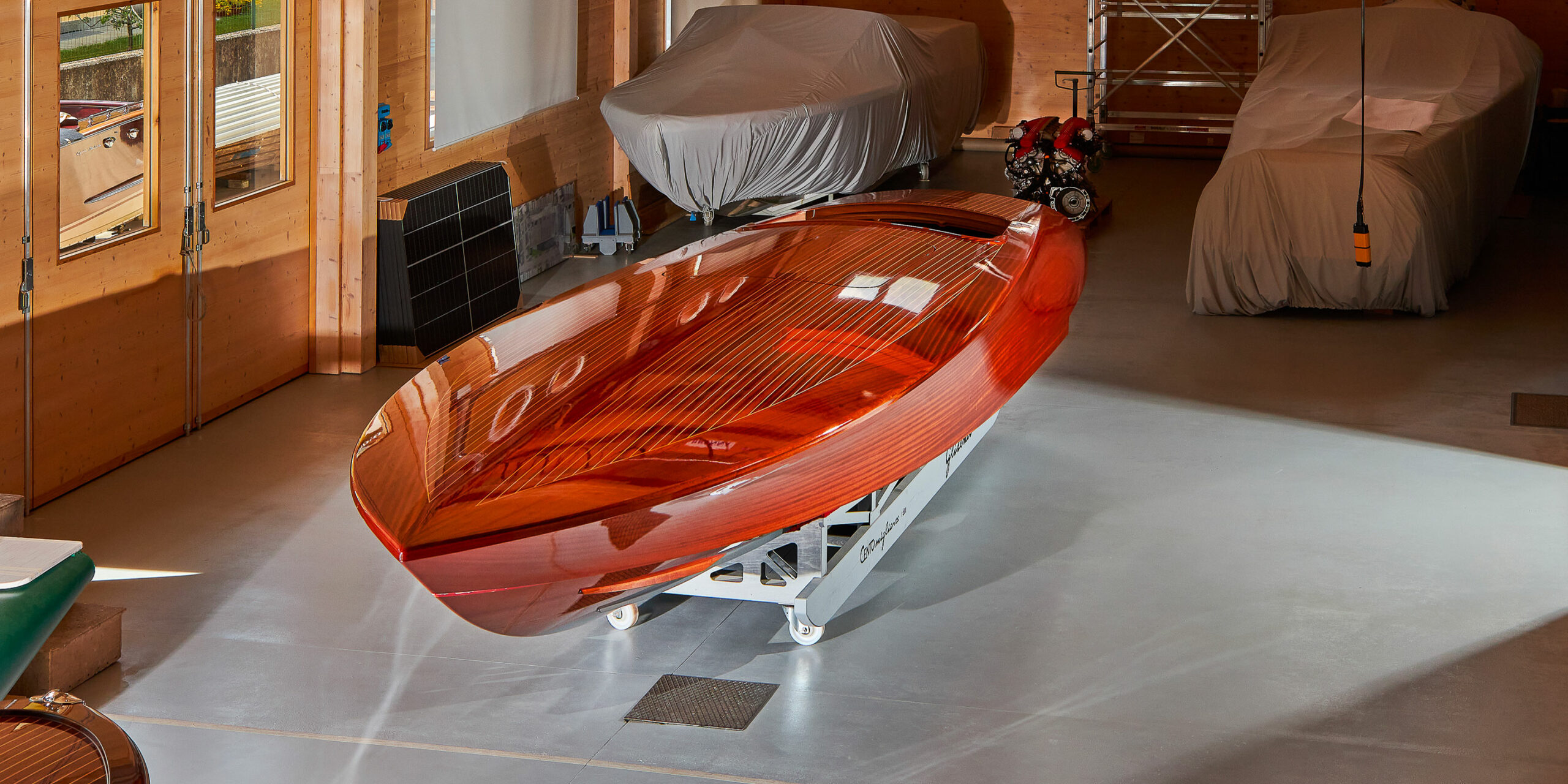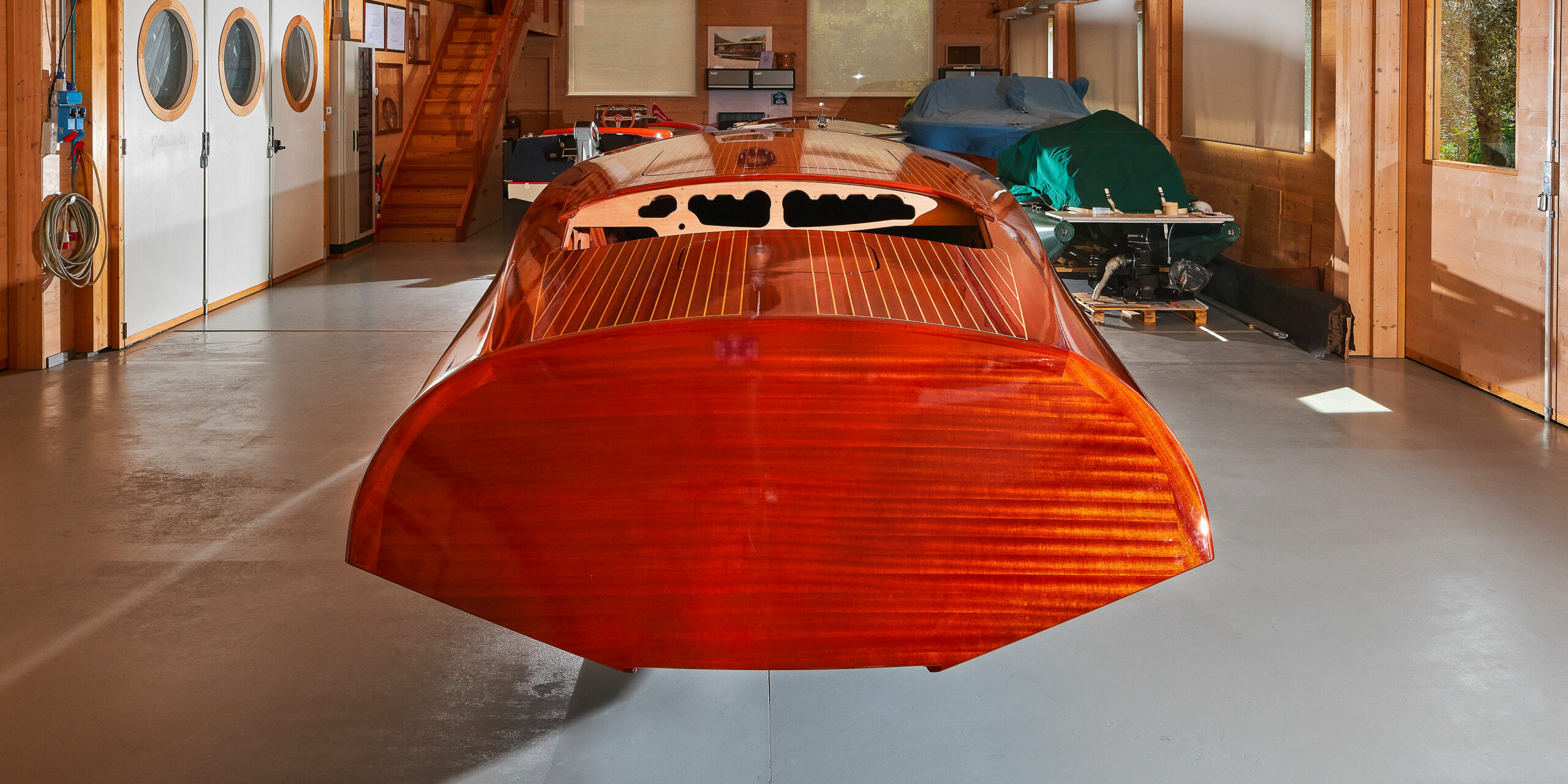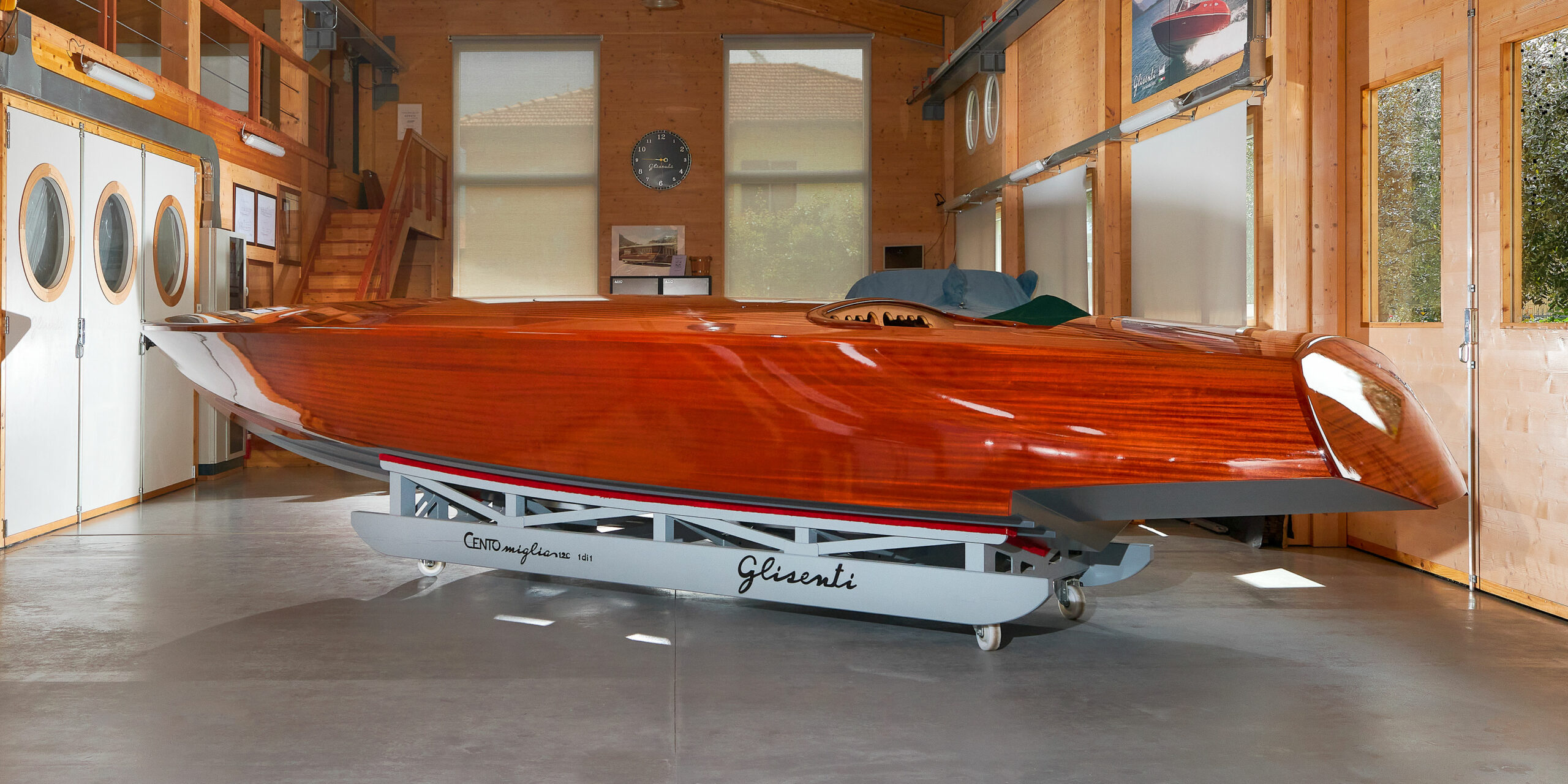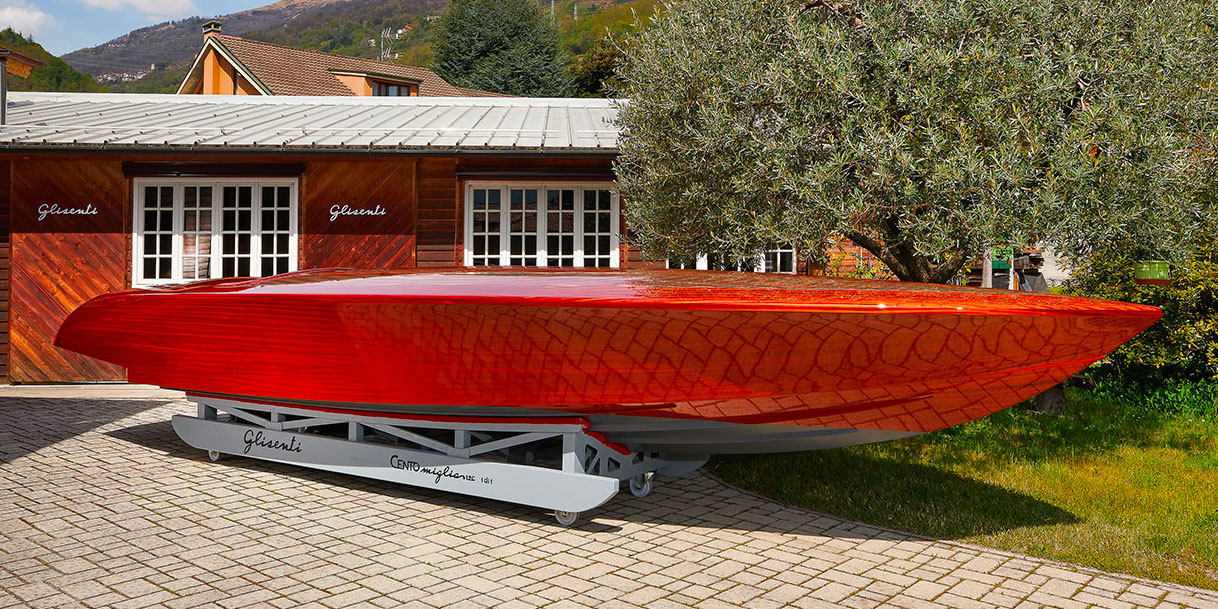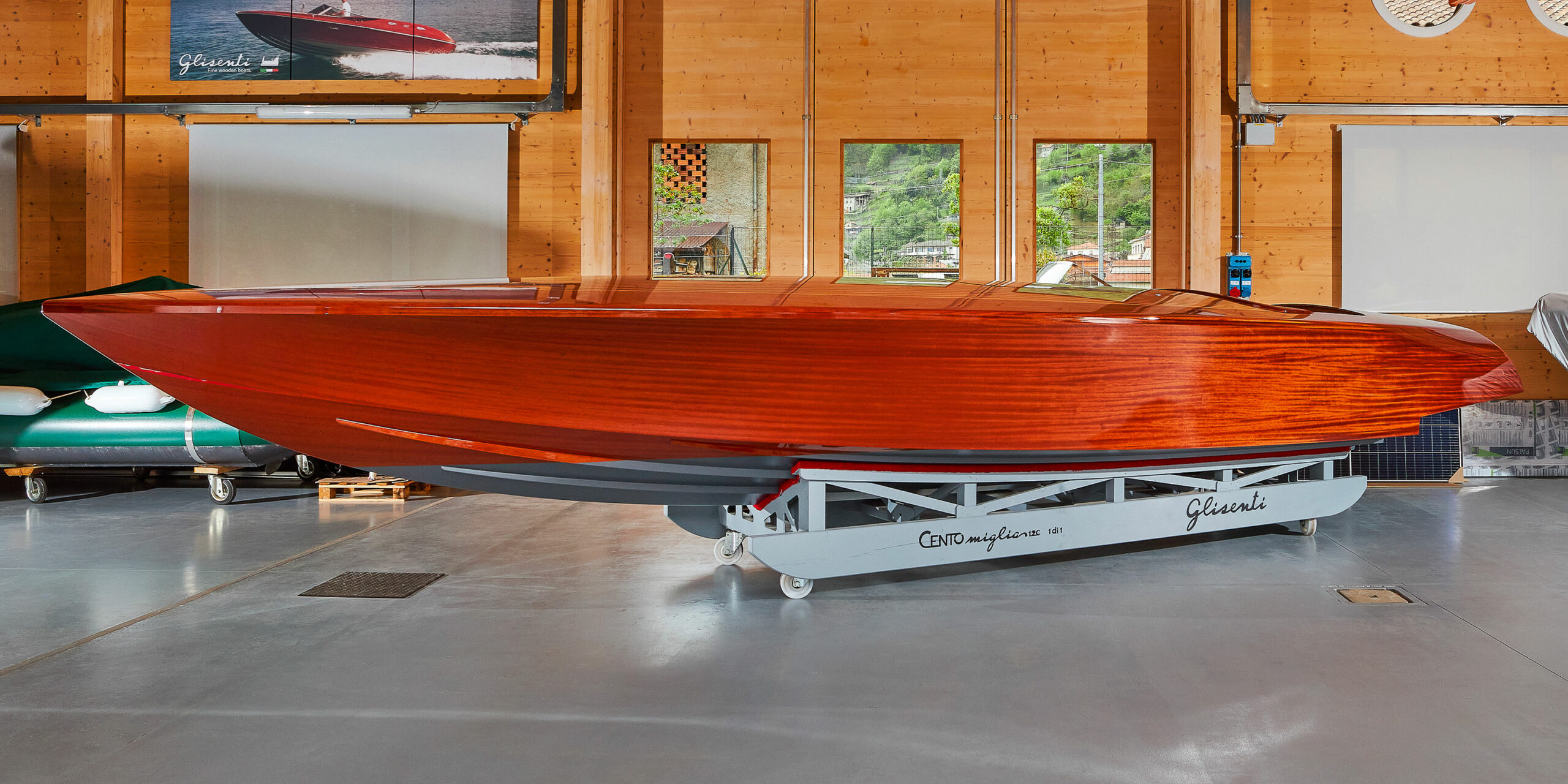 This motorboat clearly draws inspiration from 1950s racing boats. The strength and harmony of its lines make it immediately pleasing on the eye.
Its excellent performance and bygone charm allow you to dive into the golden age of motorboats with every outing. Its design can be adapted, both in terms of size and details, to meet the needs of expert boat owners. 100 Miglia is also an example of how the boatyard can build one-off boats.
TECHNICAL
lenght: fino a 9 mt
motorization: at your choosing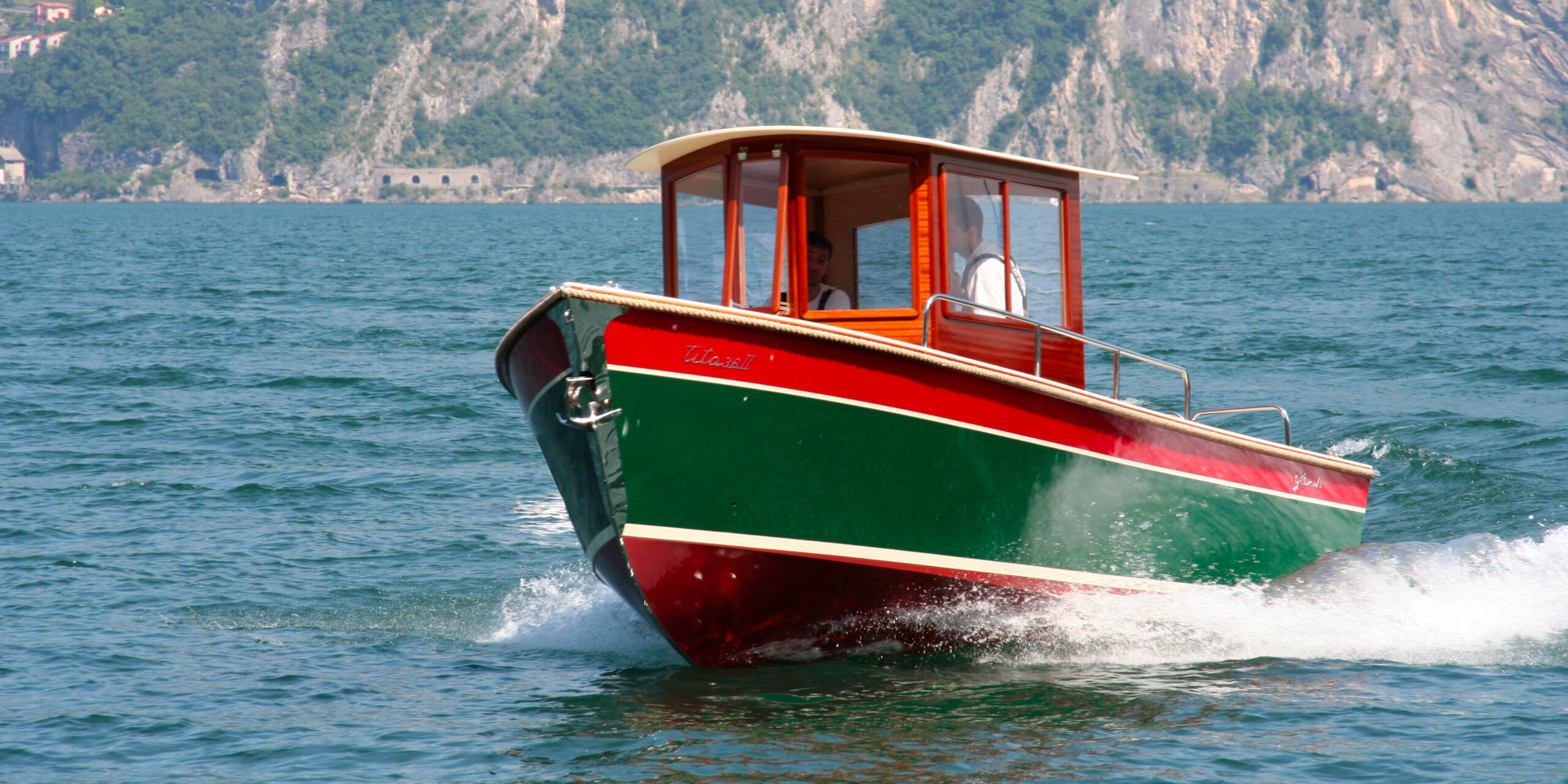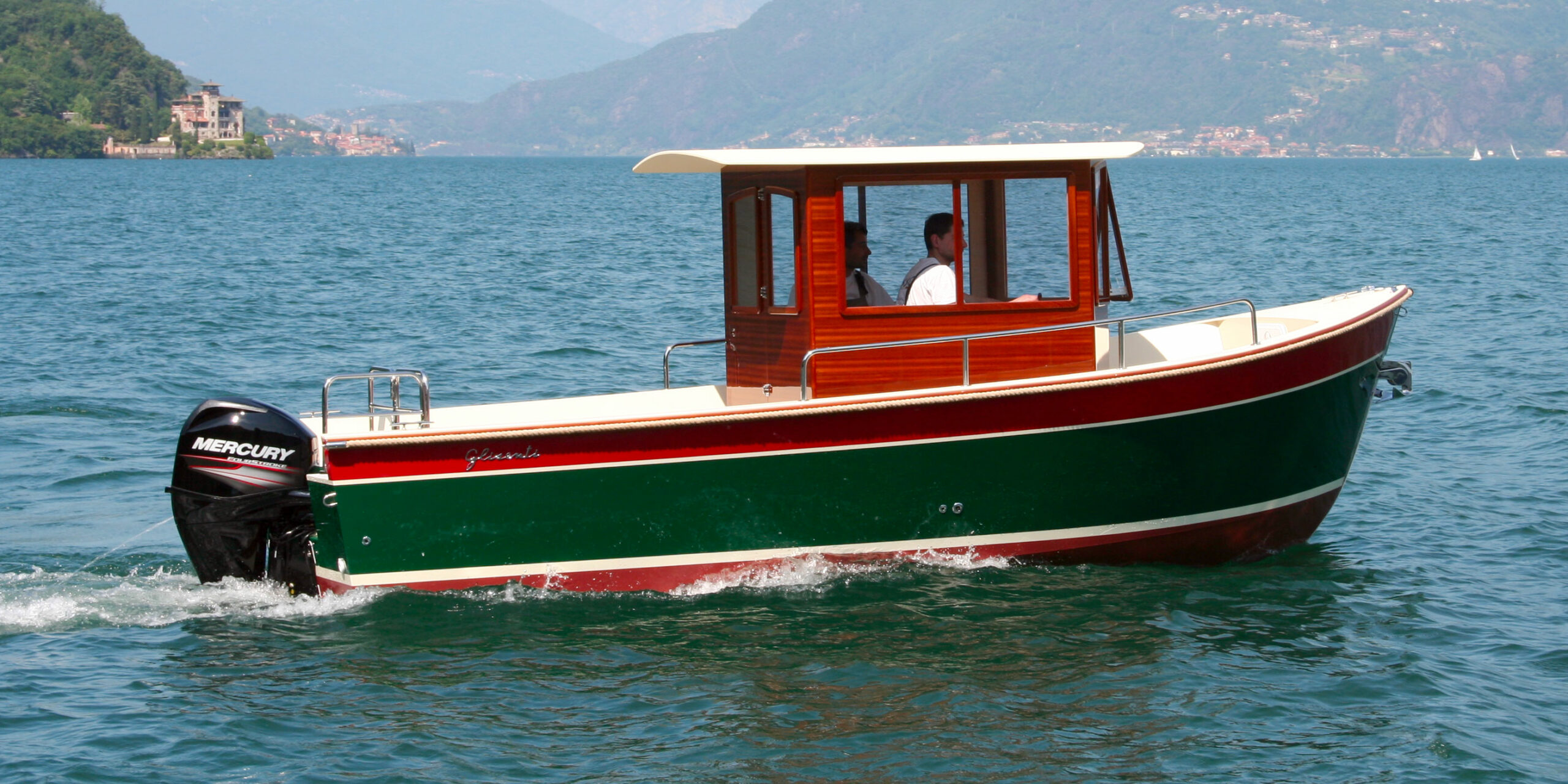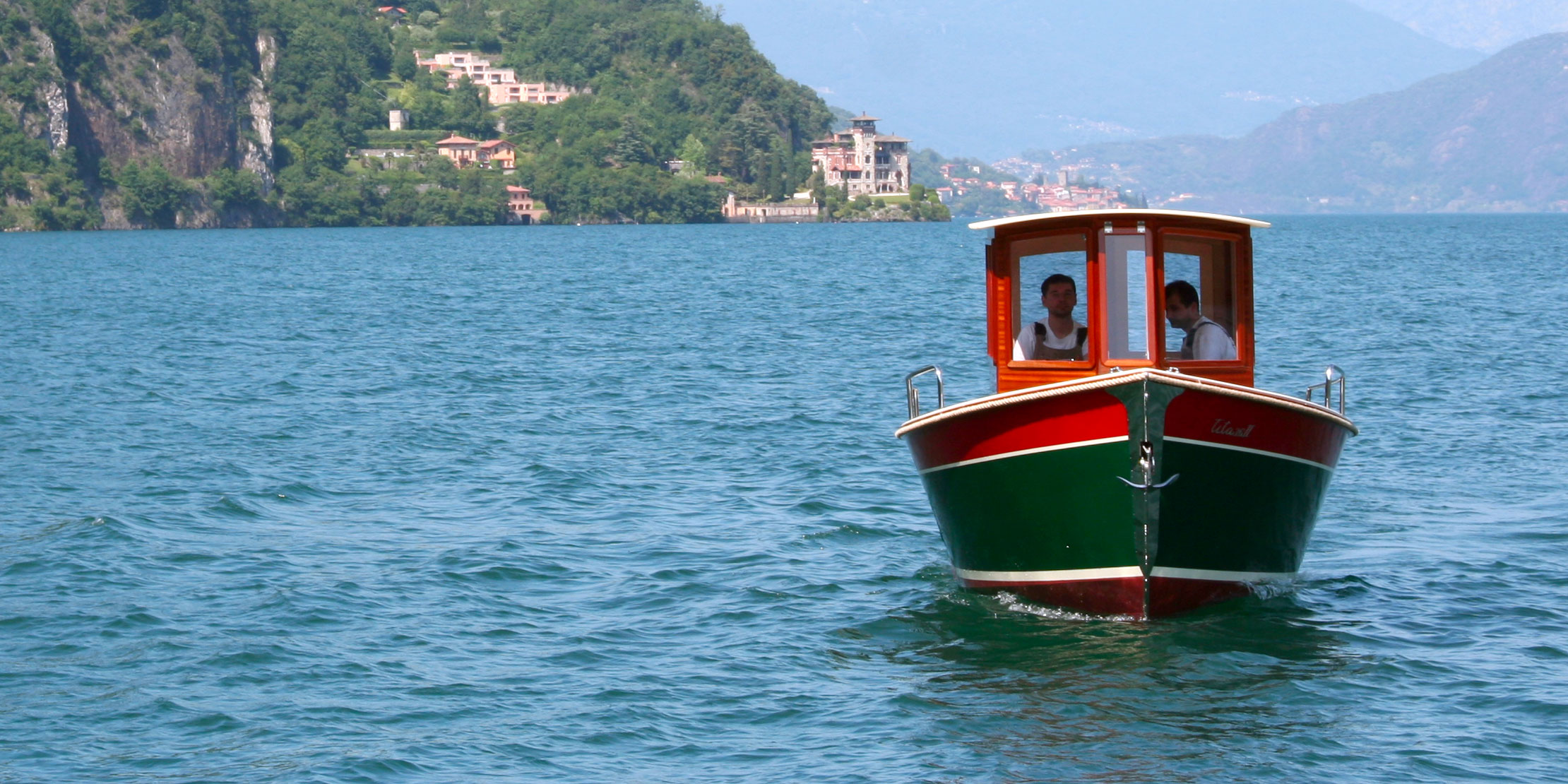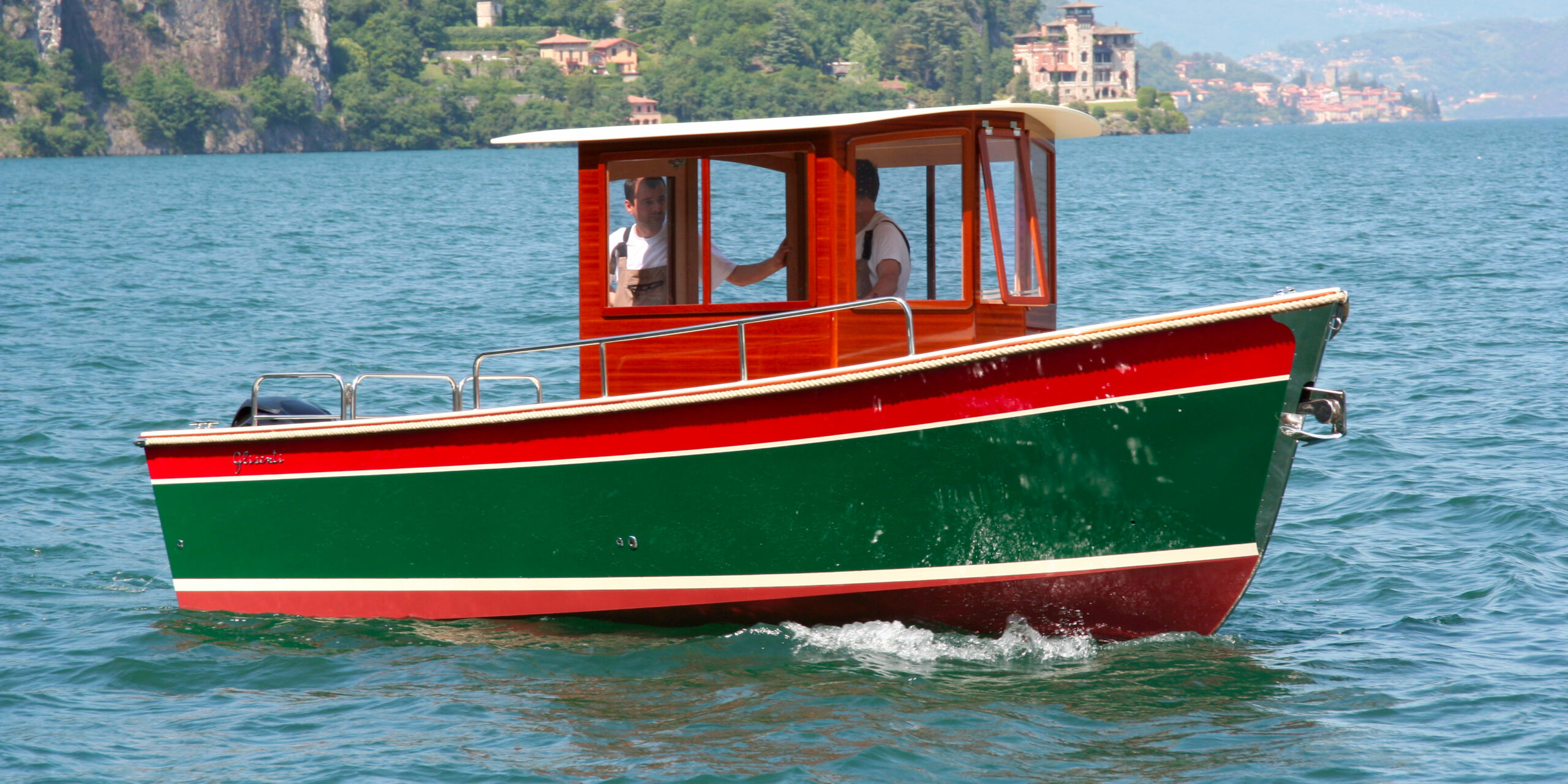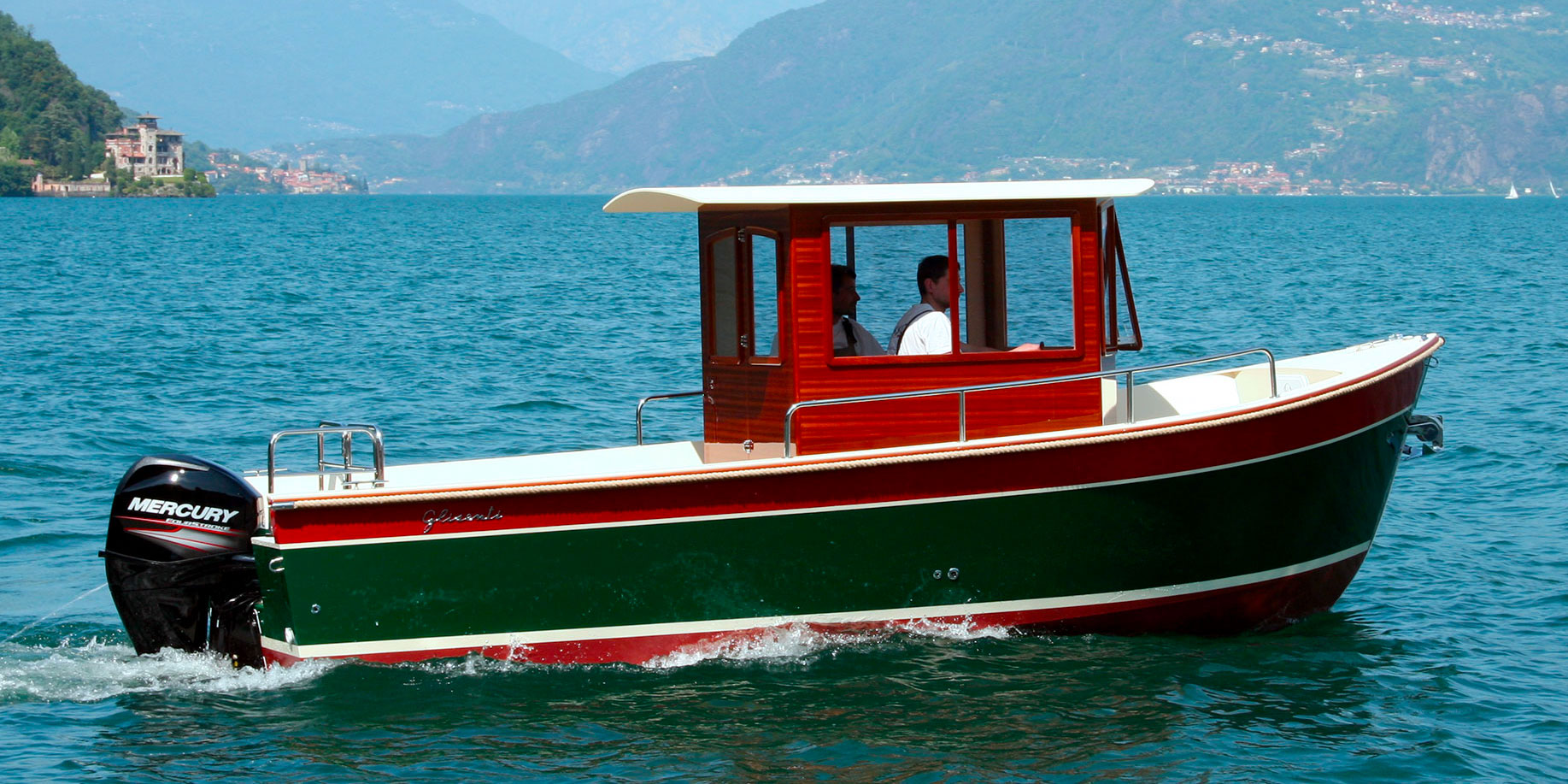 Conceived to let you cruise comfortably also in the coldest seasons, it is a multifunctional product.
Changing a little bit the design of the cabin, Delfino could be the perfect choice for the most exigent fisherman, for a big family looking for comfort and could also convert in a fancy taxi boat.
Old fashioned shapes on a modern and light hull, make Delfino looking so original and charismatic.
Delfino can be equipped with a outboard engine or a stern drive engine and can have any accessory to improve cruising comfort and safety.
TECHNICAL
length: 6 mt
width: 2.20 mt
motorization: from 60 to 120 Hp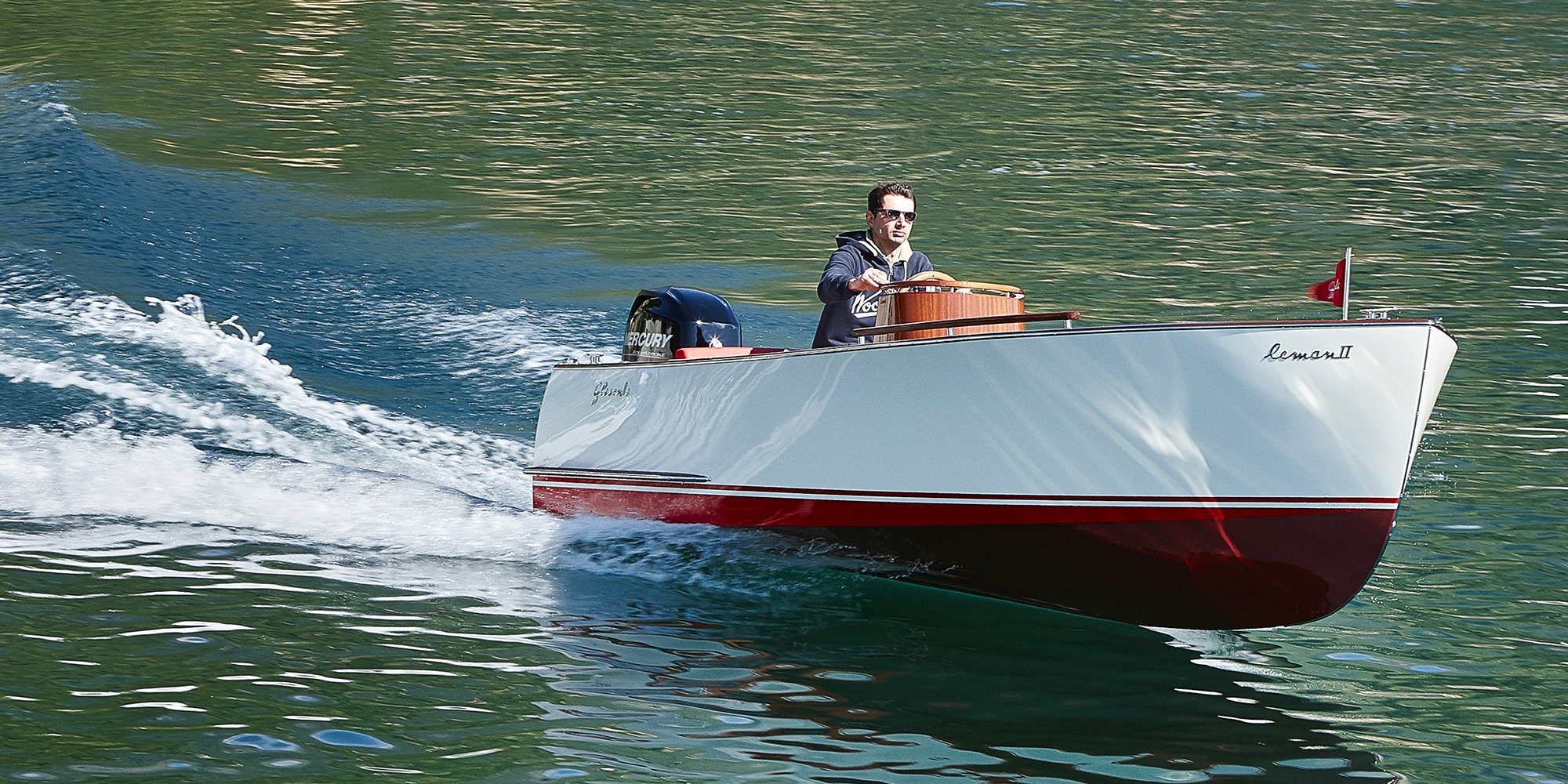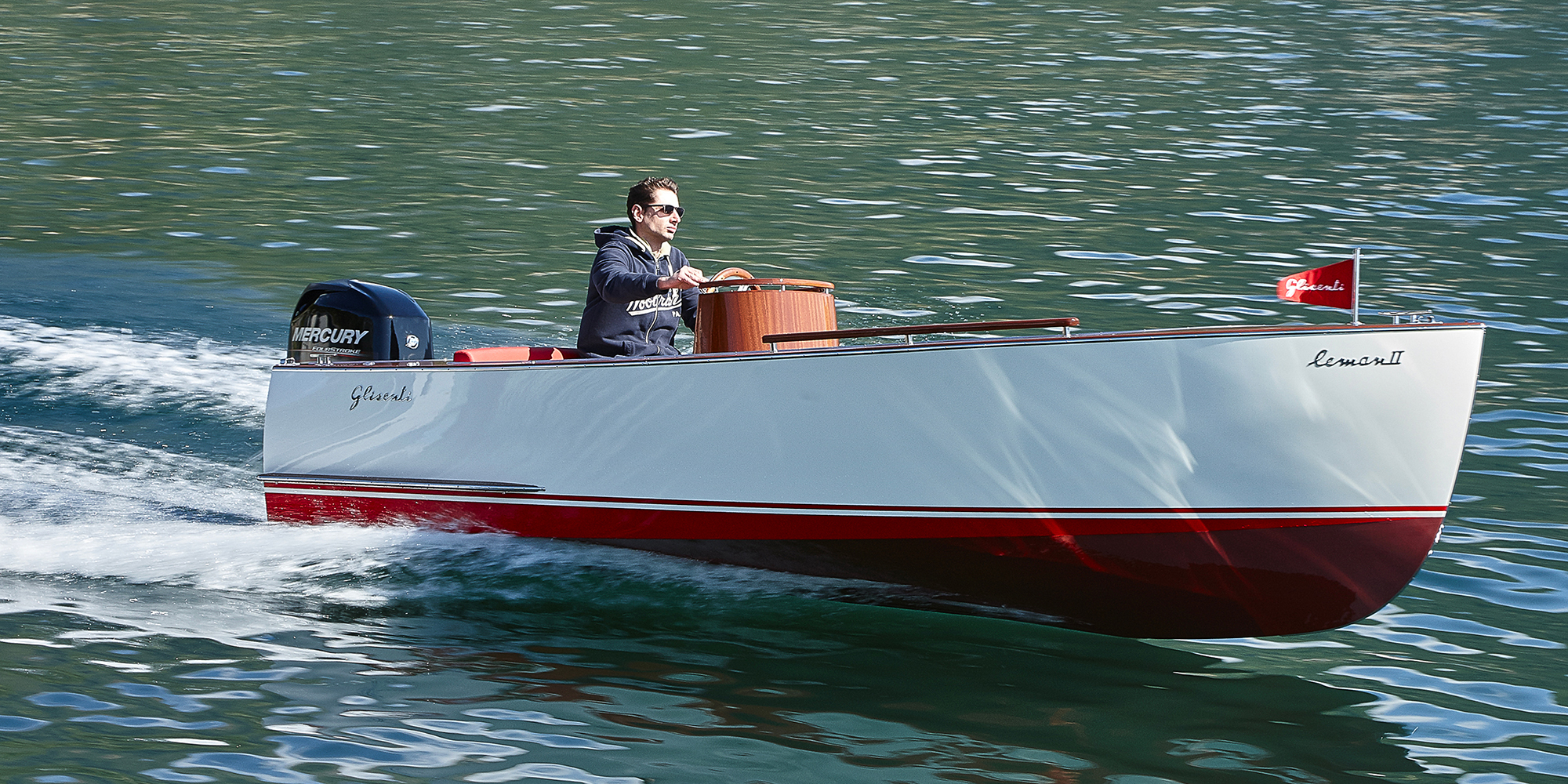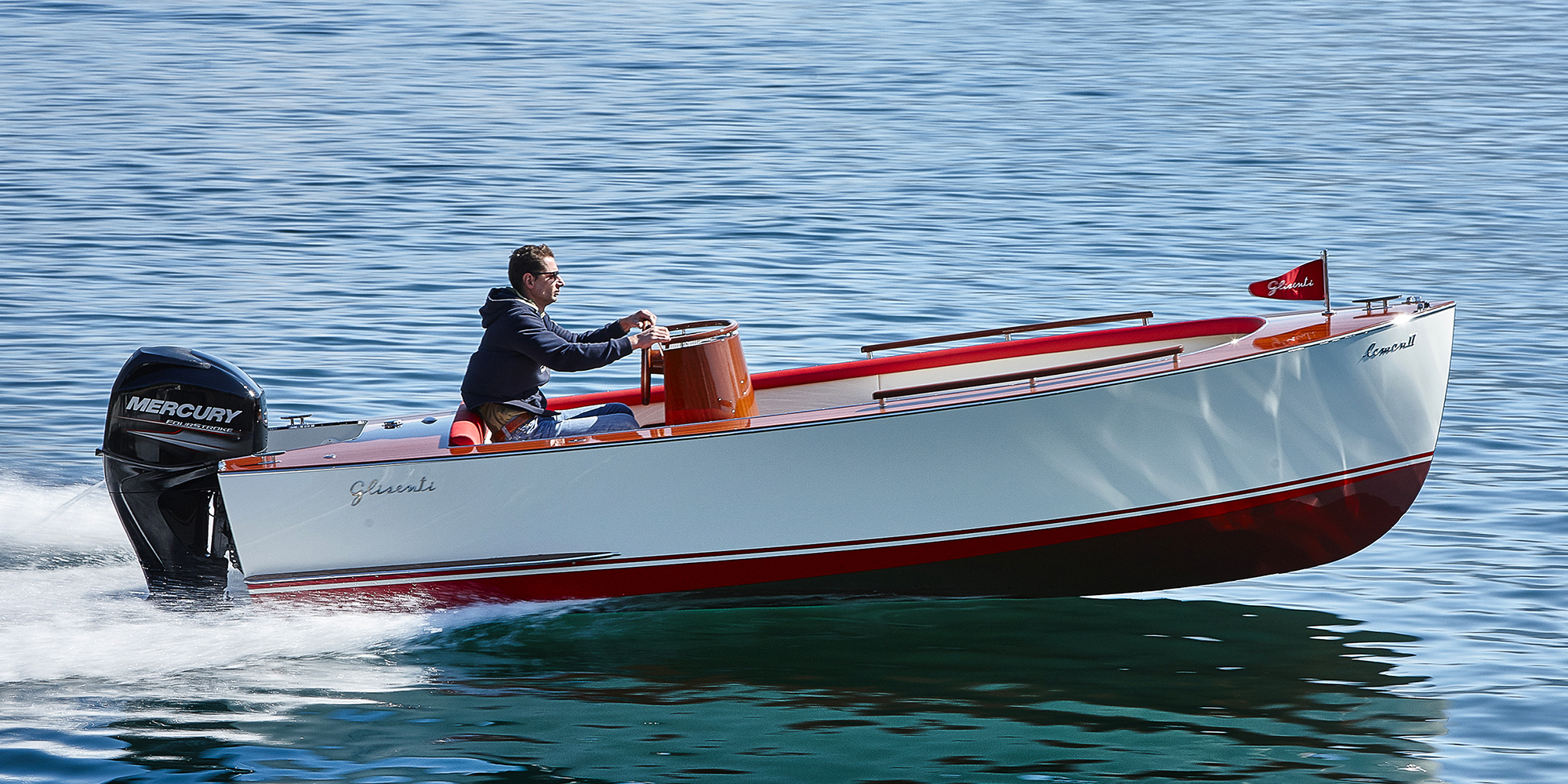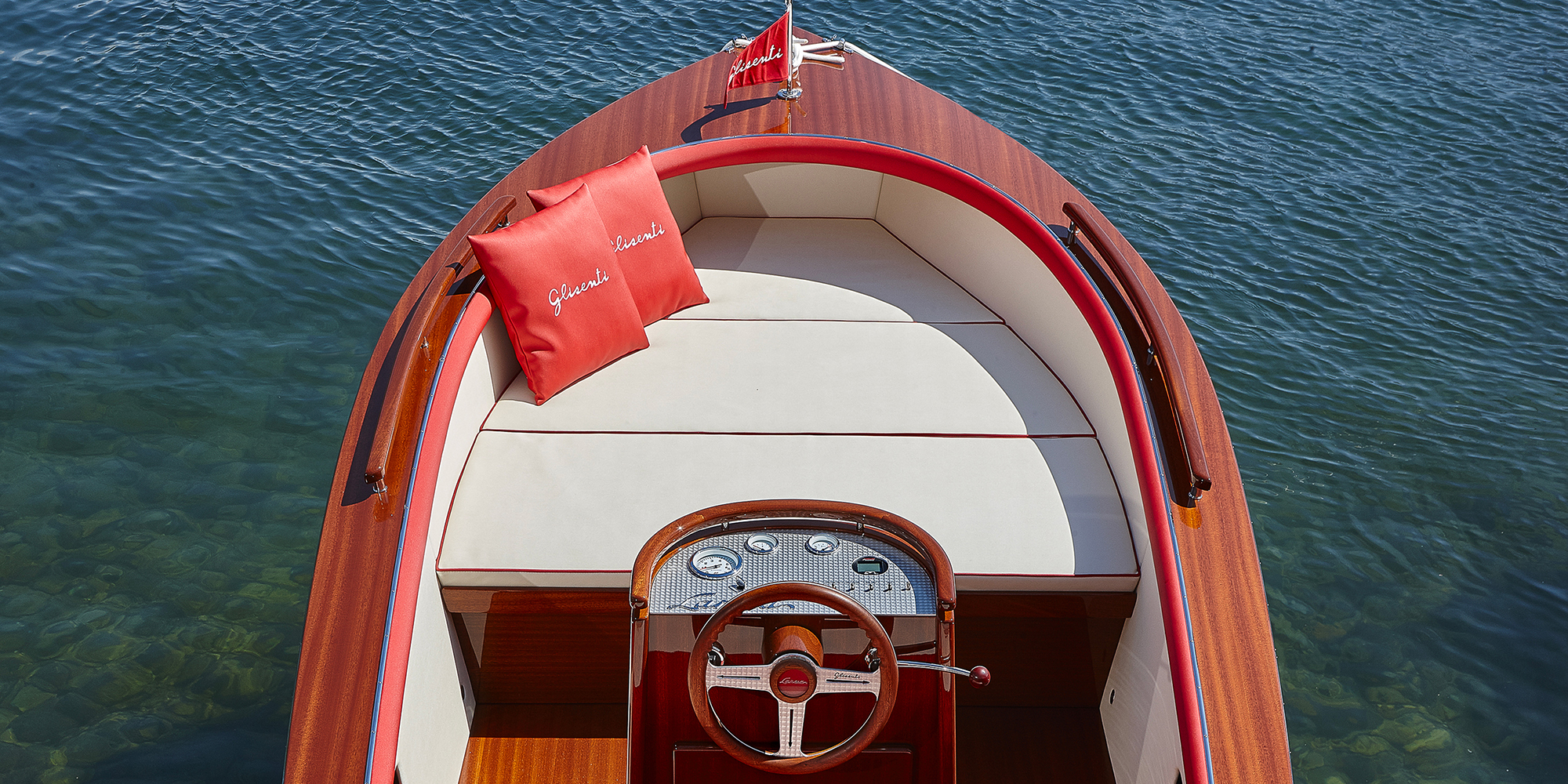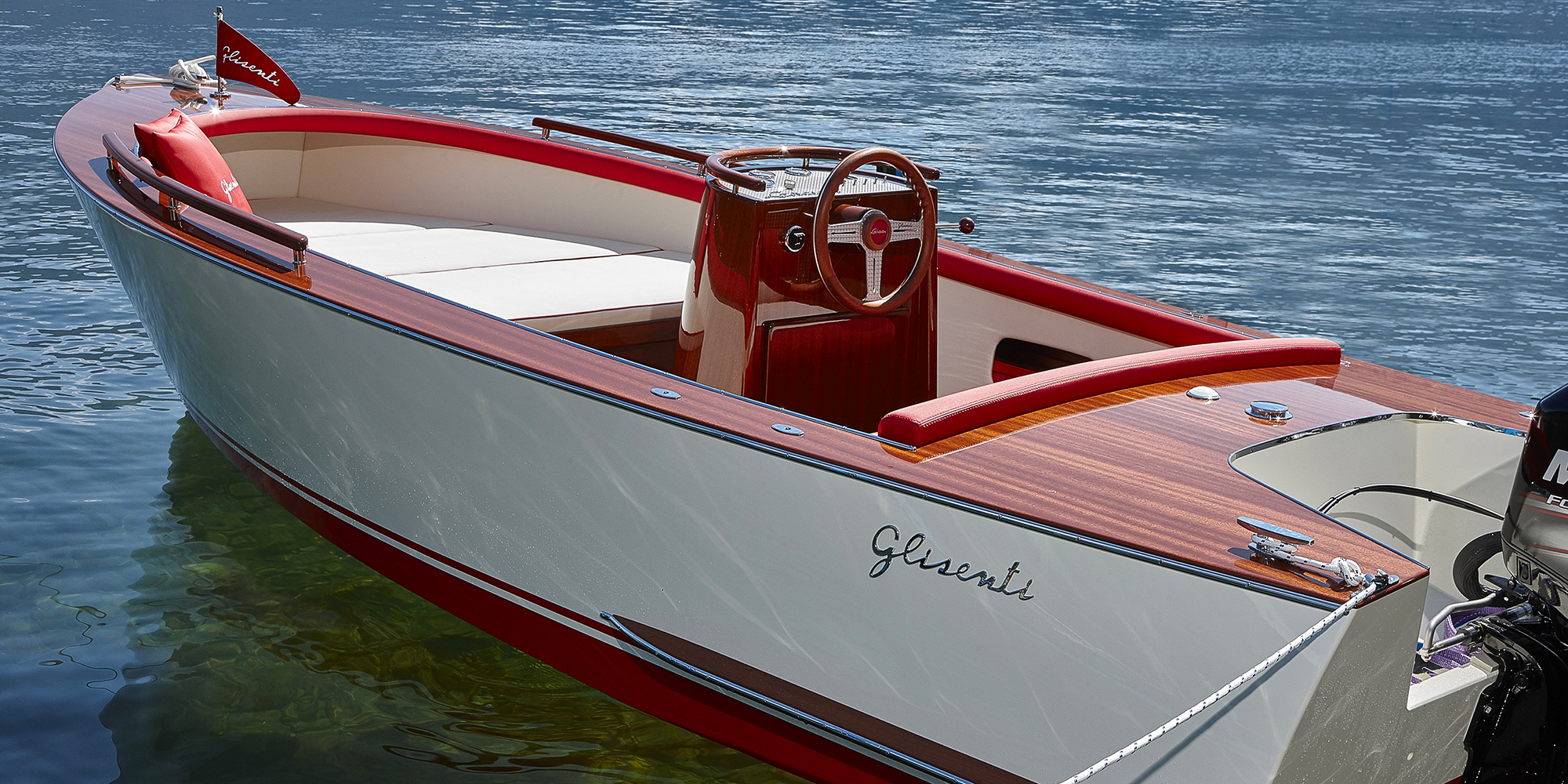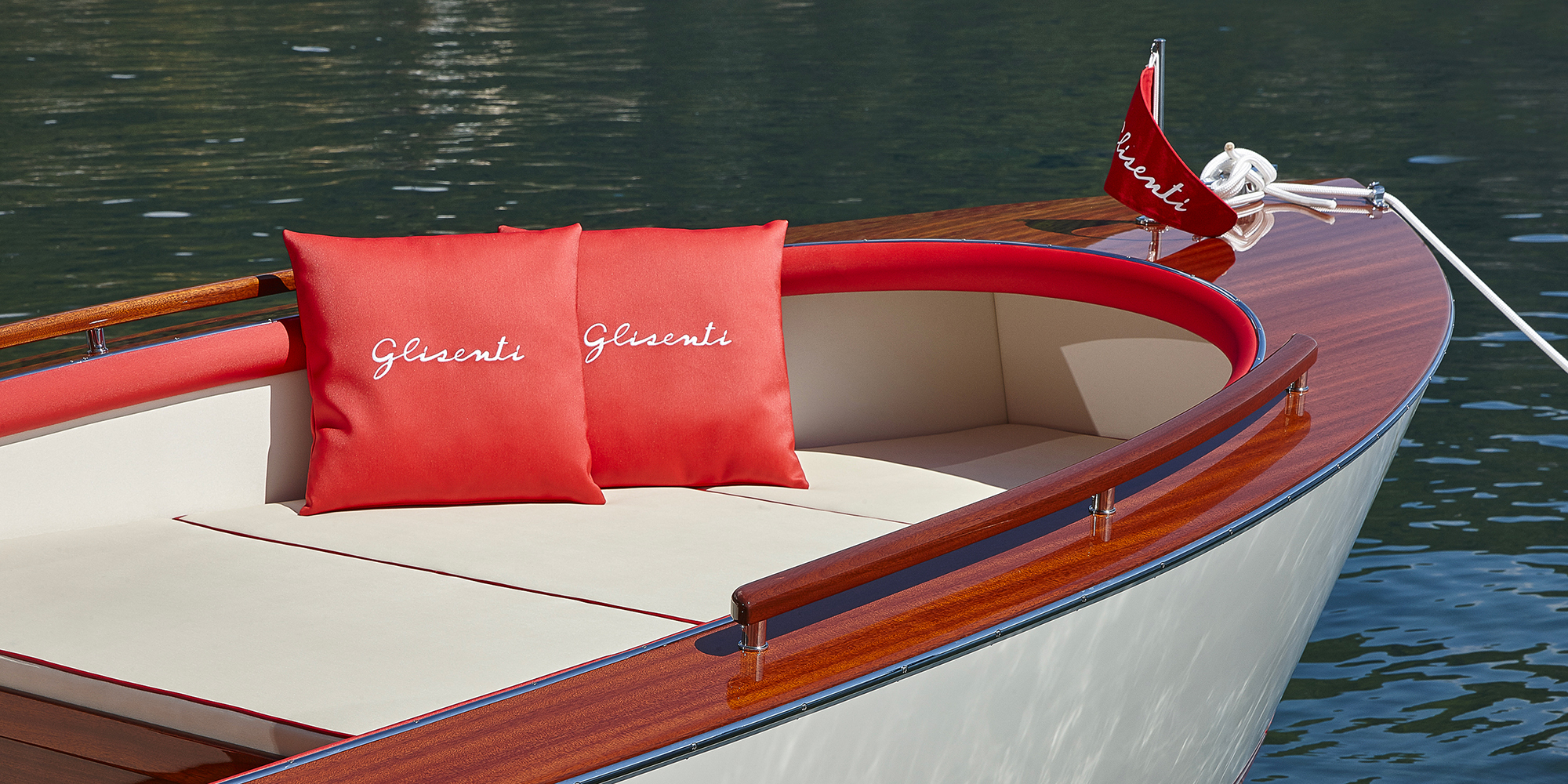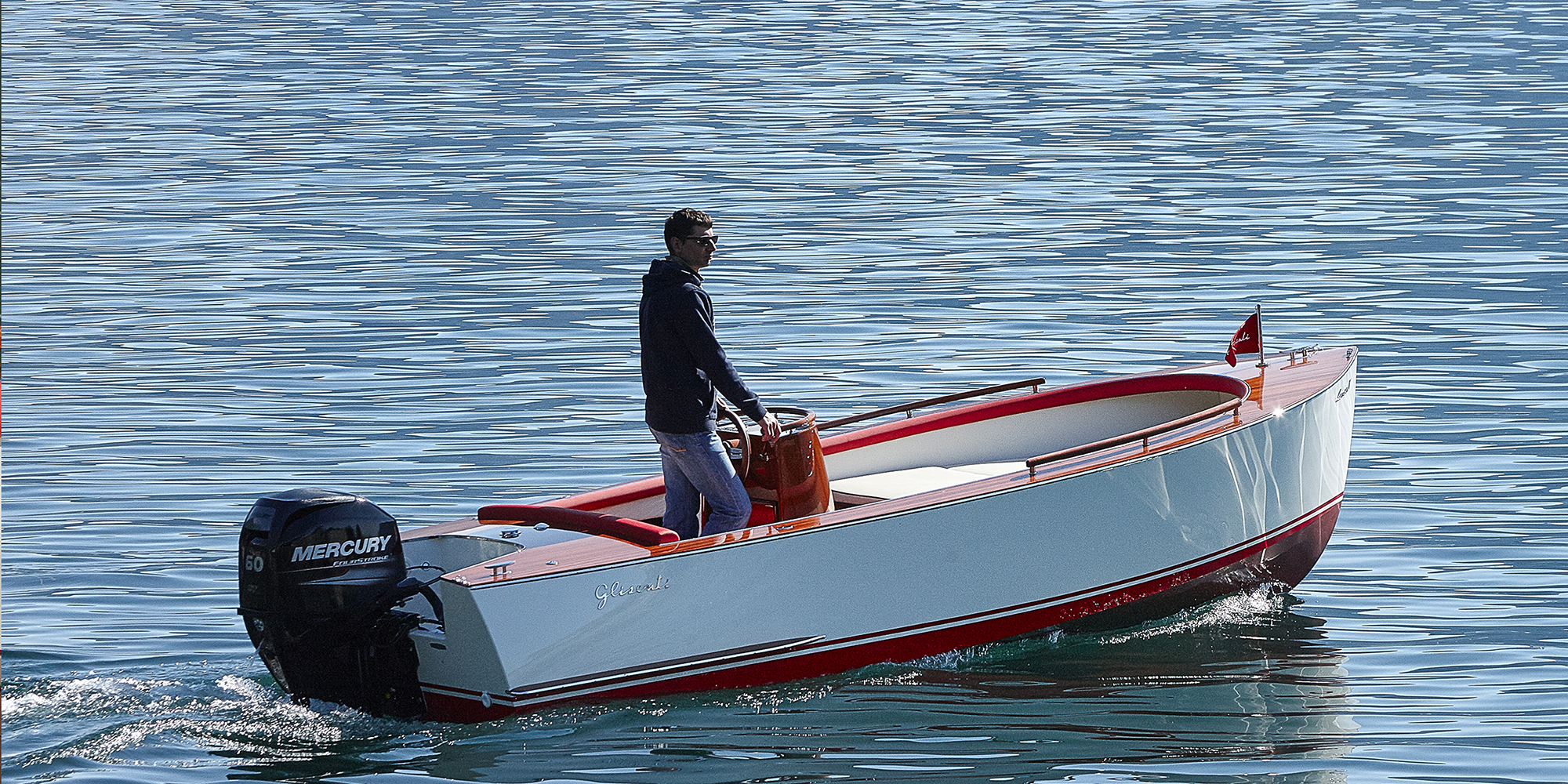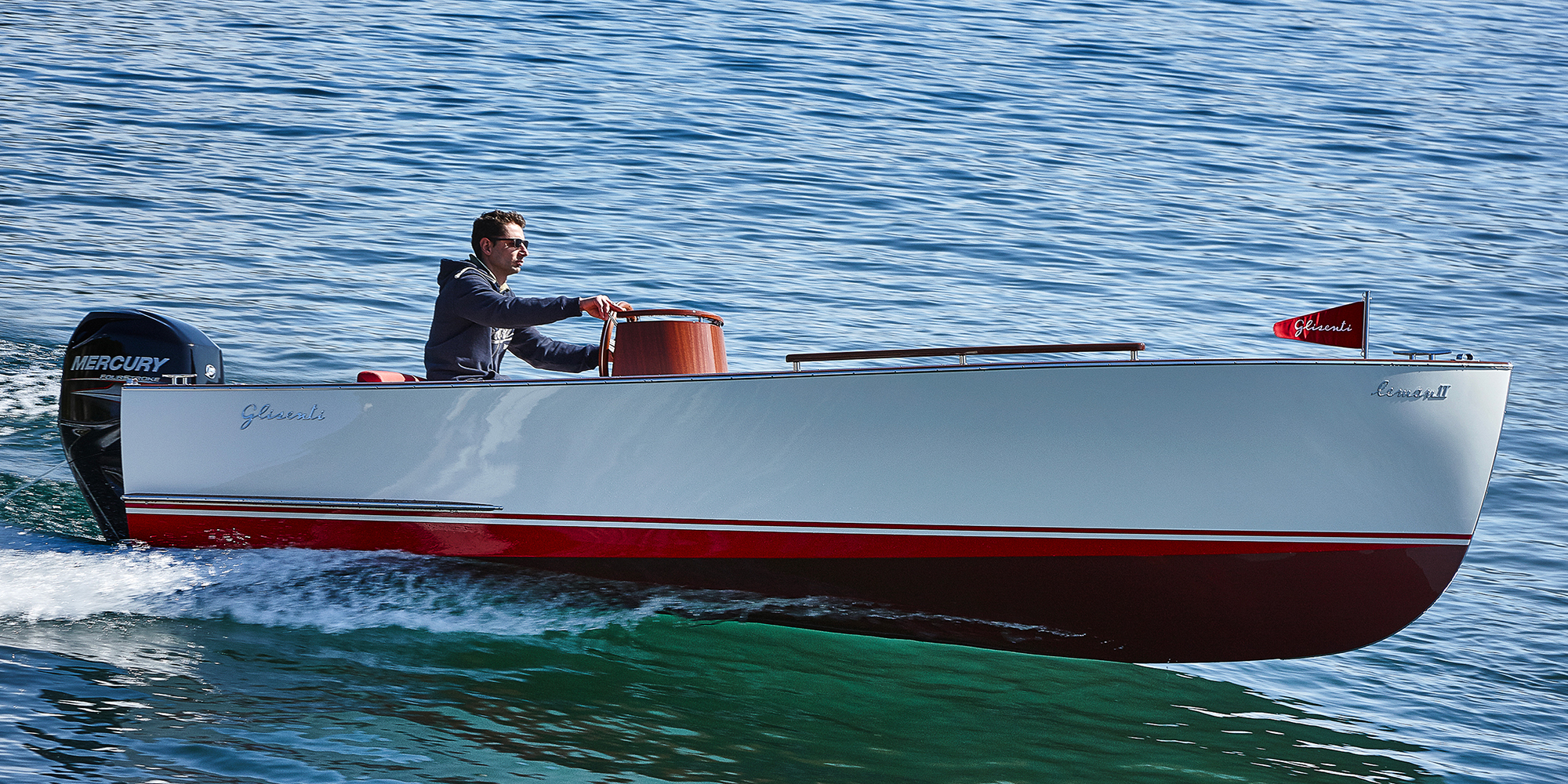 A timeless boat, with balanced lines and classic proportions. Spacious and easy to use, its lightness and brilliant performances demonstrate how wood is naturally a composite material, perfect for building eco-friendly watercrafts.
Lancia is conceived for small cruises in calm waters and for nautical sports, with low emissions and consumptions; easy to be carried and driven, it is also the perfect choice if you need a small prestigious tender for your yacht.
TECHNICAL
length: 5 mt
width: 1.9 mt
motorizzazione: from 40 to 80 Hp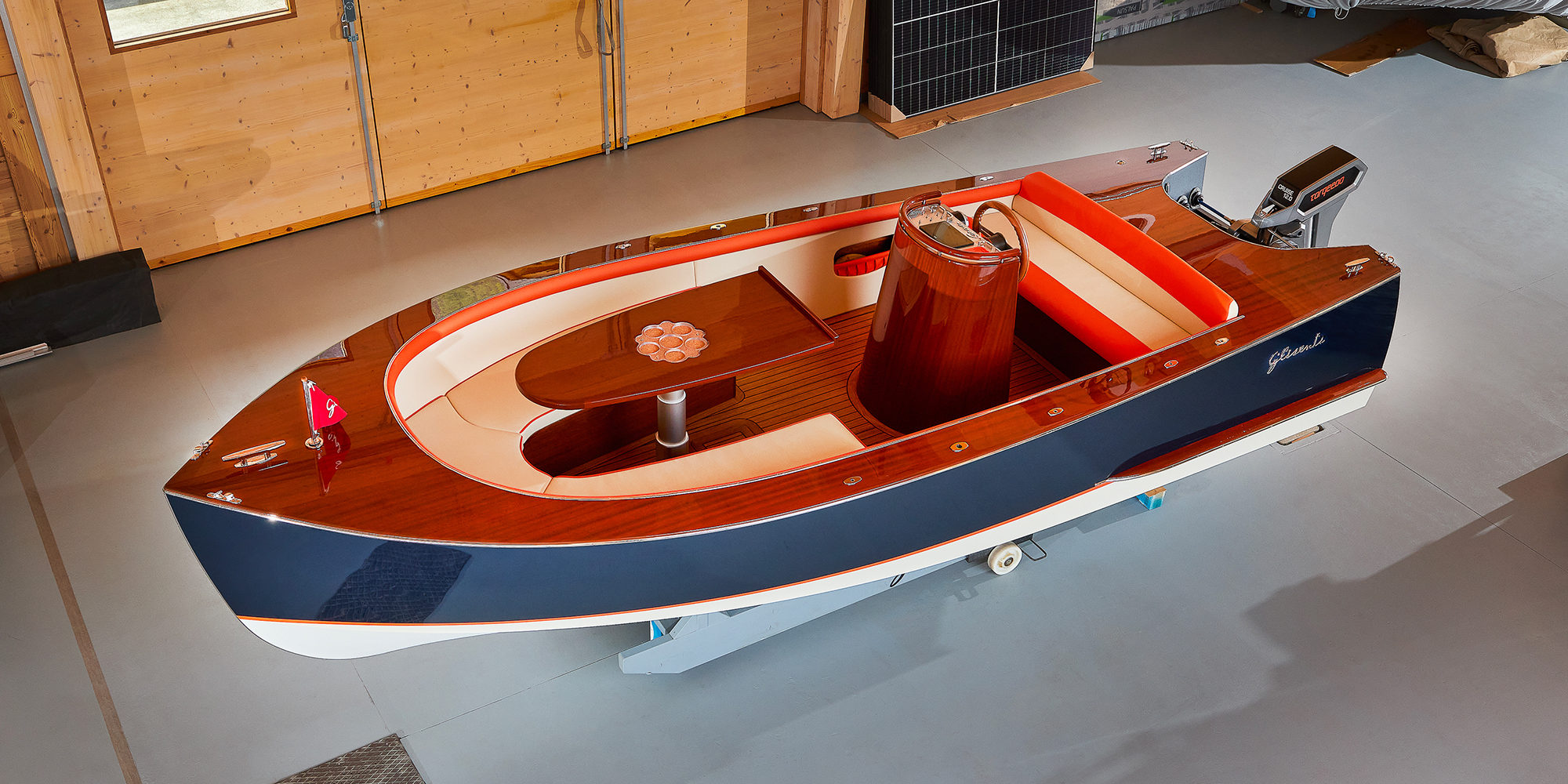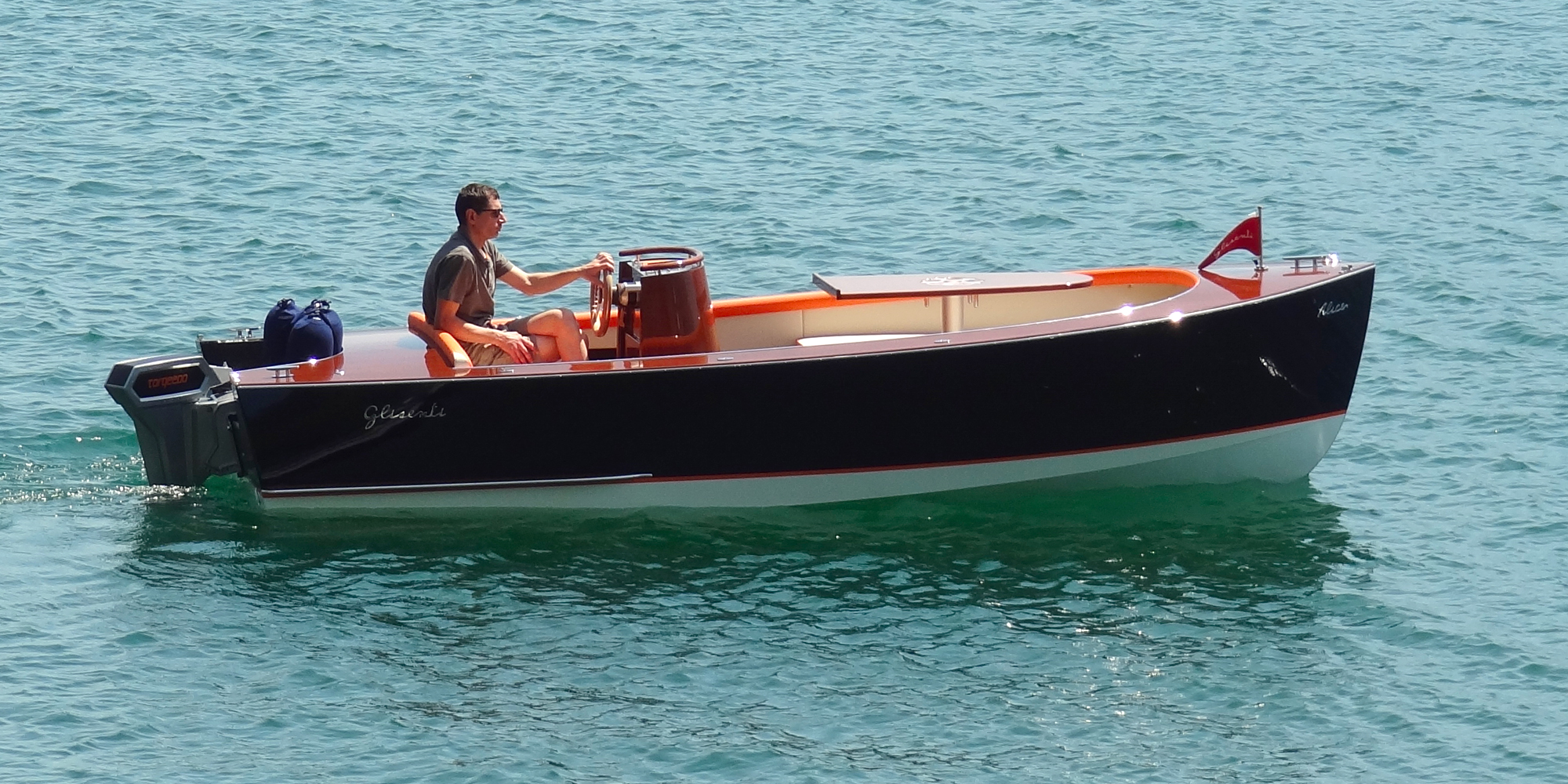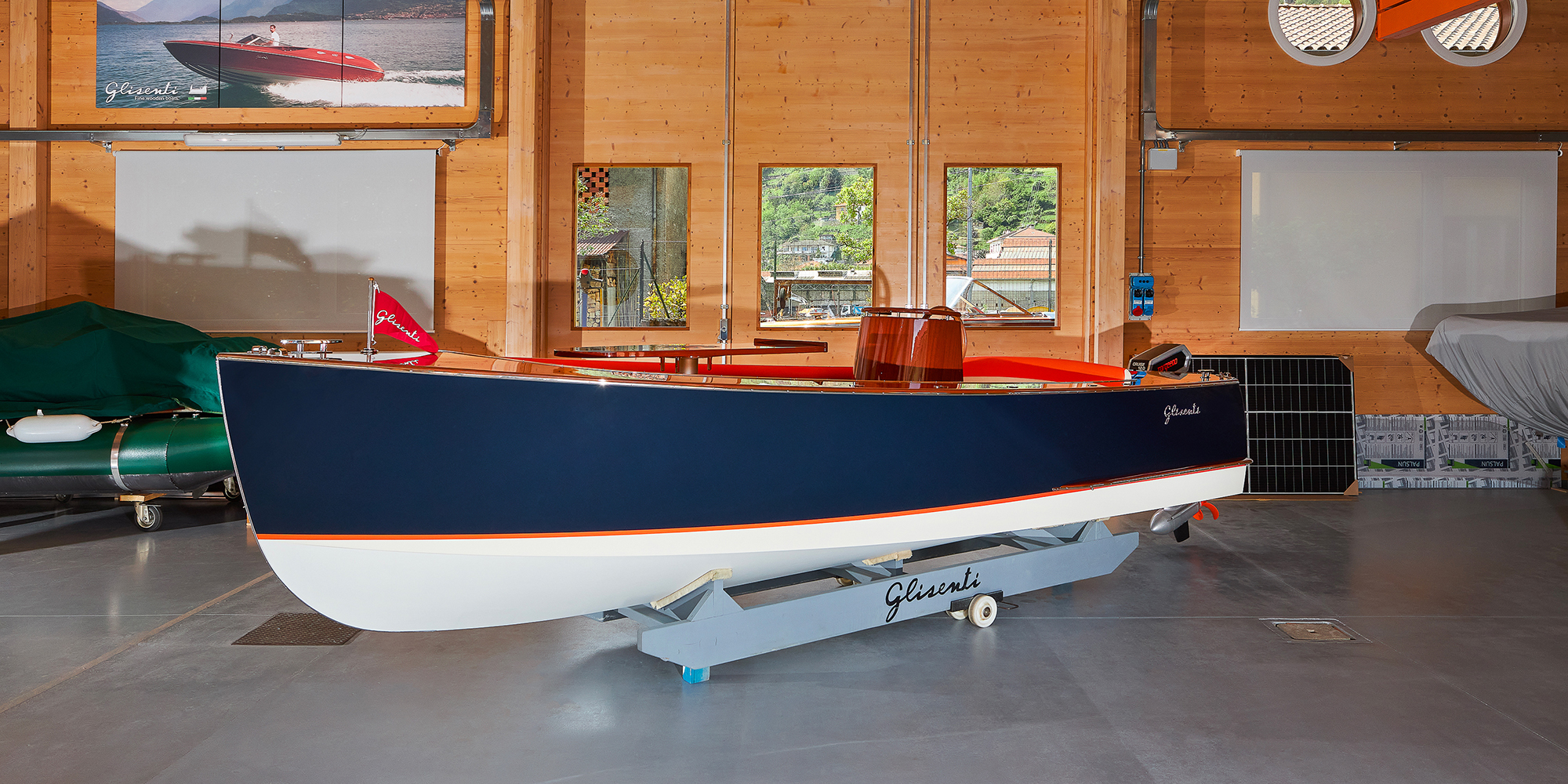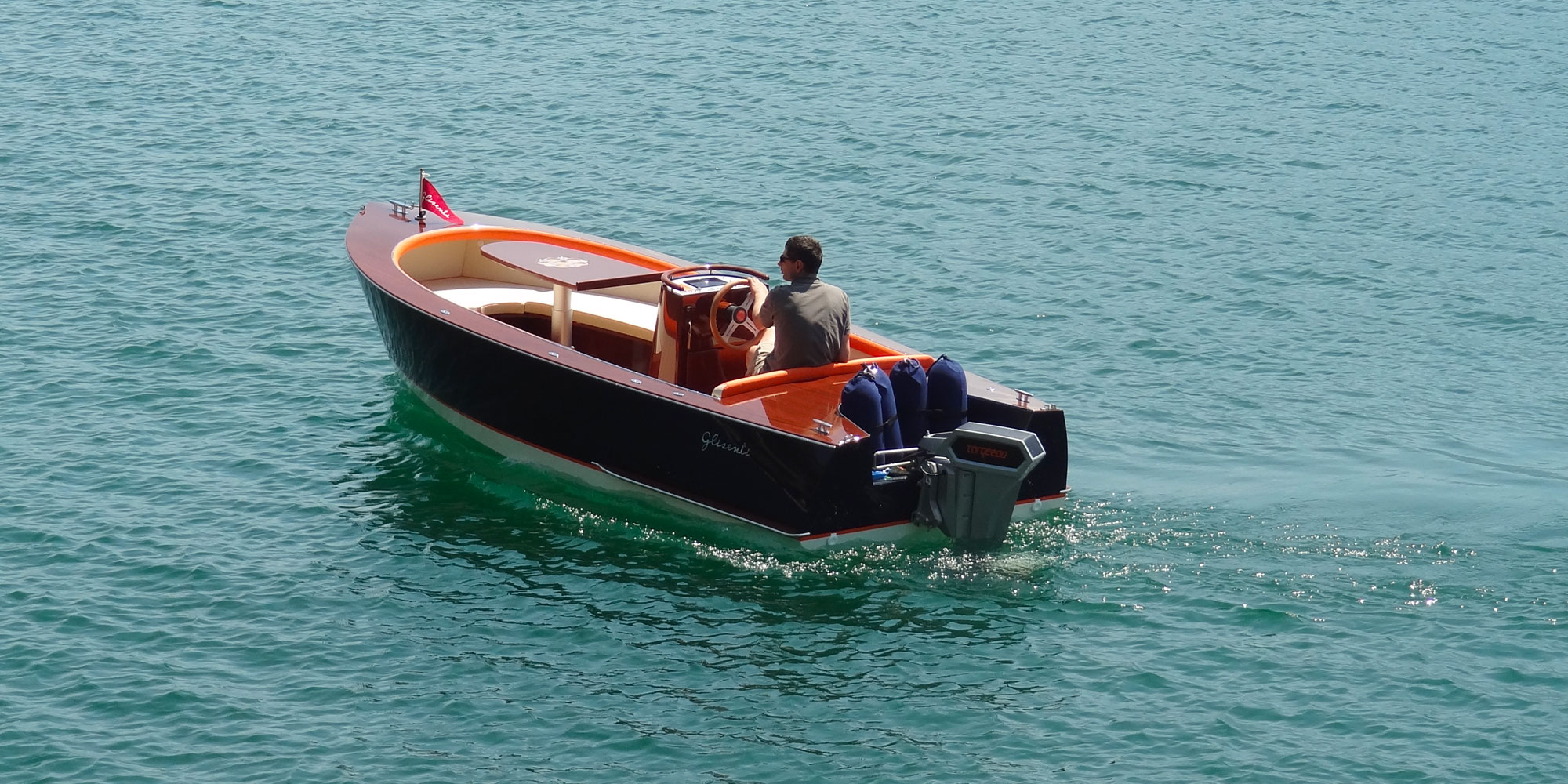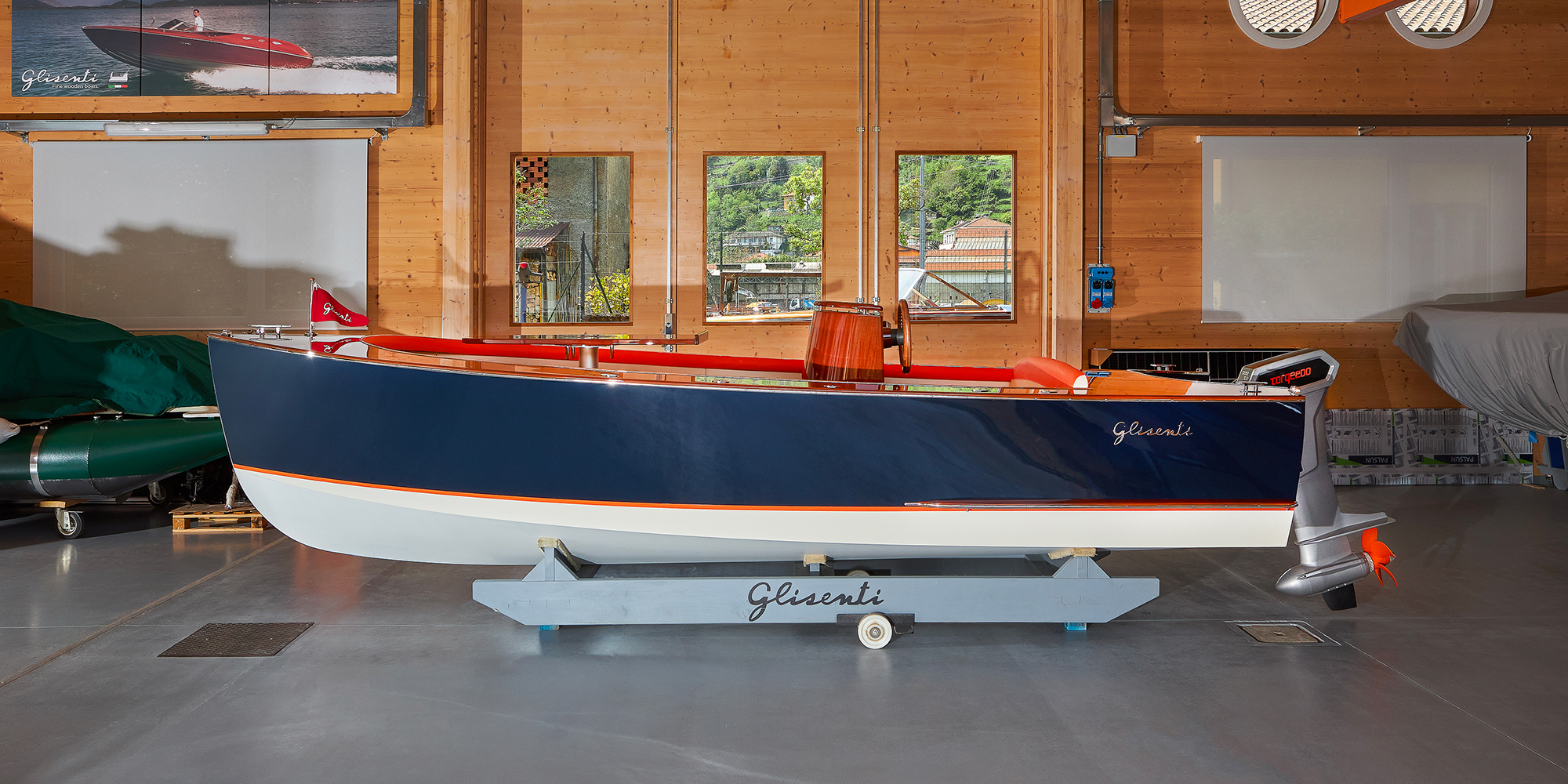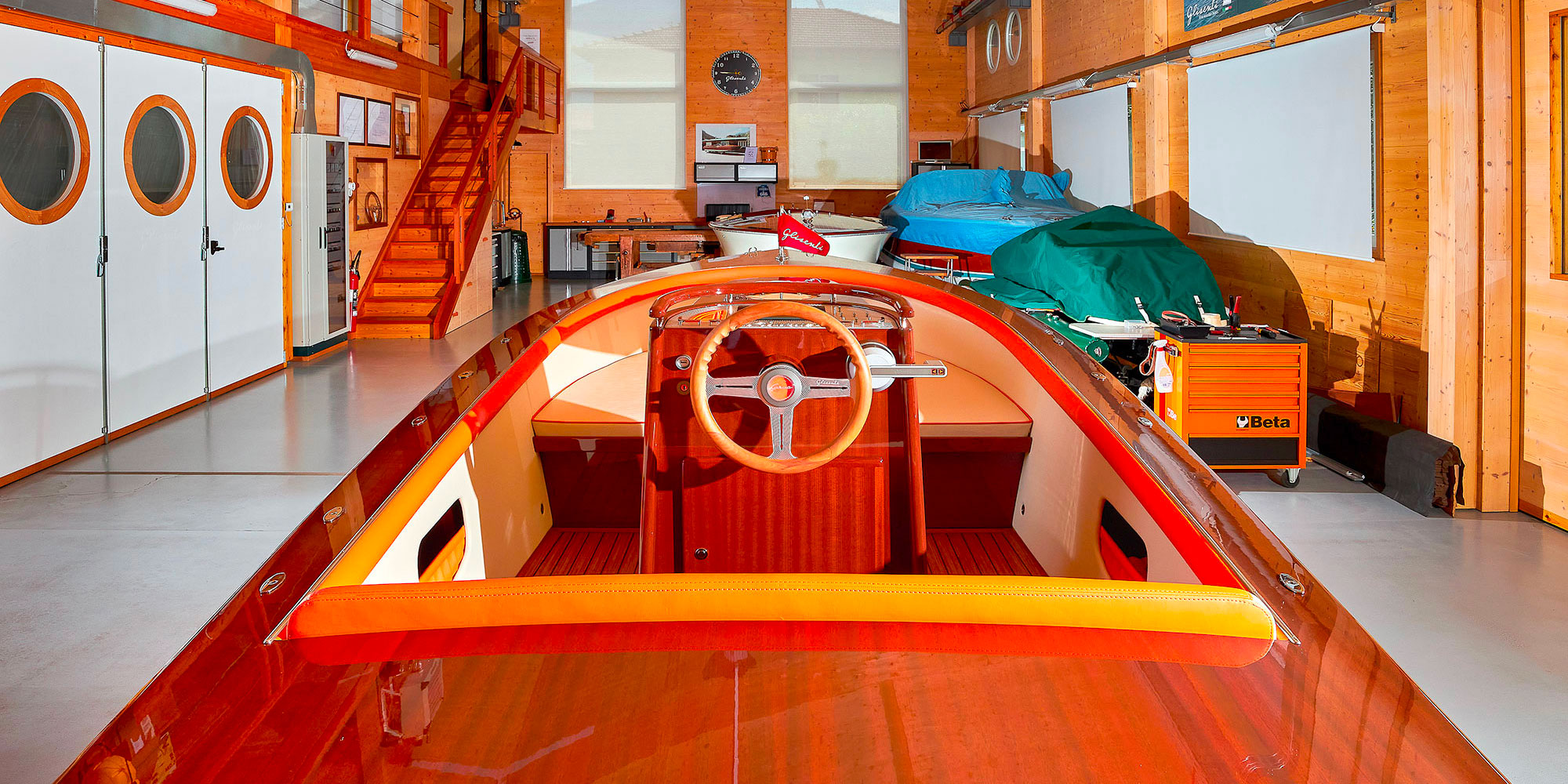 Silence!
If you are looking for a new boating experience, Lancia can be equipped with an electric engine and lithium batteries. 
Discover the pleasure of enjoying the landscape and conversation with your guests, without noise, vibrations or emissions.
On customer request, we can design other models dedicated to electric propulsion.
TECHNICAL
length: 5 mt
width: 1,9 mt
motorization: 12KW 48V
batteries: 3X5KW
autonomy: about 5,5 hours at 10 km/h